Grab This Free Report: Our Top Donald Trump Stock To Trade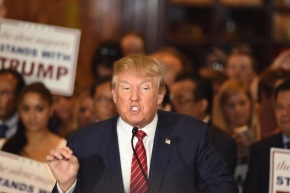 This free WSW special report is devoted to Donald Trump's game changing election and it's impact on the stock market. It also includes our latest top stock pick.
Subscribe below and get this free report and learn:
1)Why we believe the election of Donald Trump is causing many of the most popular big cap stocks to begin to fade out and why new sectors and stocks that were once dead are now coming alive as special favored Trump plays.
2)Find out our favorite stock to buy right now. This company is set to grow its revenue and profits thanks to Donald Trump's infrastructure spending plans while paying a juicy dividend.
3)Learn how to be on top of sector rotation in the financial markets and how to find safe entry points in the right stocks and ETF's.
Subscribe now, because this report is free and we will not share your email address or contact info with anyone.

SCROLL BACK ABOVE AND ENTER IN YOUR EMAIL TO BEGIN