Put The Two Fold Formula to Use With My Stock Trading Breakout Buying System
CLICK HERE: SPECIAL DVD DEAL $1.00 + Shipping (Includes bonus 30-day free trial to Power Investor renews if not canceled)
LIMITED NEW YEAR'S SPECIAL RELEASE OFFER
It is New Year's day as I write this and today I am proud to offer you my brand new special DVD that reveals my Stock Trading Breakout Buying System for only $1.00 plus shipping. And with the DVD you'll also get a 30-day trial to my Power Investor group, which will get you instant access to my top ten list of stocks, weekly updates, monthly options alerts, and ongoing breakout candidates.
I normally sell my DVD's for $47.00 on Amazon.com, but today you can get this DVD for only $1.00 + shipping in this special initial release offer that expires on January 9, 2018.
Now you may have seen me talk about the RIOT stock back in October before it went up Thanksgiving week to go crazy and become one of the top traded stocks in the stock market for the rest of the year in terms of trading volume.
And you may have seen me mention GAHC in my free emails before it too shot up like a rocket in December.
But things are only now just starting.
You see it is time to start to get ready for this coming year with a bang with your investing and trading with my strategies.
Every year brings new opportunities in the financial markets and the thing to do is to prepare for them right out of the gate.
The stock market is a competition and a game in which most people just get average (or below average) results while a few make spectacular results.
And I'm here to help you get the latter!
The thing is there are random stocks that go up everyday, but I have found that the ones that go up the most follow a specific consolidation breakout pattern revealed in this DVD.
And what is more even if you decide to buy into a rising stock you need to have a strategy that gets you in with a well defined risk to reward setup and with a plan on how you will sell before you get into the stock position.
People know that being in the best stocks is the key to beating the stock market, but they don't know how to figure out when a stock move is the start of something big and when it isn't. Let me show you what to look for.
And without a plan on when to sell they usually end up holding for way too long.
The thing is RIOT and GAHC make no money so they aren't really good for long-term investments, but obviously they make great trades and I believe BTCS does too.
But to trade you need a plan of when to buy and when to sell or you are driving at the wheel with your eyes closed.
Well inside this new DVD you will see my simple plan on when to buy and sell momentum breakout stocks.
I call it my Stock Trading Breakout Buying System and it works, because it has a simple selling system built into it.
You can get this DVD shipped to you today for only one dollar along with a game changing free bonus trial to my private group if you take advantage of the special offer on this page!

It isn't hard to use this simple stock trading strategy. All you need to do first is know what the single best pattern for potential stock gains is that repeats the most and apply it. I show you how I do that in this video.
You do not want to simply chase something AFTER it has already gone up a lot already, but to be able to identify what stocks have the best chance to go up the most BEFORE they start to go up big.
That's the first step.
And then you have to have a plan on when to sell.
So I'm going to show you how to safely identify the right buy points, with measured risk and when to just take profits and move on to the next trade and it's a wonderful thing when it comes together.
It's all in the DVD.
And I've put together a special bonus to help you take this to the next level by working practically right beside me.
If you take advantage of this Special DVD Deal today you can get the DVD for the cost of one dollar plus shipping and handling ($7.95 US or $12.95 international) and you will also get this game changing special bonus to go along with it for free.
FREE BONUS: WSW POWER INVESTOR 30-DAY TRIAL
WallStreetWindow Power Investor is my inner circle stock market mastermind group and trading service. In this group are people from all walks of life. They include retirees, business owners, school teachers, and even a few hedge fund managers and institutional investors. One man who joined even managed over a billion dollars in investment money.
Although this is a very serious and high level group, it is also a group that even stock market beginners can benefit from, because it uses the principles outlined in my investment books and this DVD.
All my best info goes to this group! If you have followed me for awhile then you may have heard me in many of the frequent interviews I do or have read some of the emails I send out for free.
Well all of that info is typically delayed by weeks and sometimes months, because the private Power Investor members always get it first.
That's why there is nothing like this group!
Today things change can start to change for you.
Once you take advantage of this offer your 30-day trial to Power Investor will give you access to my model portfolio which invests in a mix of exchange traded funds to invest in simple positions in order to take advantage of the changing trends of the markets. This portfolio typically invests in up to five exchange traded funds at a time.
For more short-term trades you will also get access to my top individual stock trading ideas every single week. I look for stocks that fit the criteria of my Stock Trading Breakout Buying System that puts my Two-Fold Formula into action.
Everyone in my Power Investor inner circle receives a PDF research report from me every week in which I go over what is happening in the stock market, trading setups, and any changes being made to my model portfolio.
In these reports I will also share with you my own stock market sector analysis to help you put into practice in real time the concepts you will learn from me.
Reading this PDF report every week will keep you informed about everything going on in the financial markets and give you a leg up on everyone else.
And in addition to all of this you will also get at least one options income trading report every single month.
The Power Investor Service renews at the price of $97.00 every 30-days. Your first 30-days are free as a trial membership. If you decide it is not for you all you have to do is cancel before the trial period is over and you will not be charged anything beyond today's payment.
All of my best ideas begin in the group and it is time for you to get first access to them.
SUMMARY OF WHAT YOU GET
This is a limited time offer, because the price for this entire deal is only $1.00 + shipping. If you add up everything I think you will agree that this is an incredible value and frankly I simply cannot run it indefinitely.
Consider this.
I'm basically giving you the DVD for $1.00 on here even though I'm selling it right now on Amazon.com for $47.00 too!
That's big smart savings for you, and it's all happening because of cyber Monday!
And it ends at midnight on Tuesday January 9, 2018.
So act now, because this DVD can change your life. I fully believe that many people will get it and learn so much from it. But for that to happen I need to get the ball rolling for you.
And to encourage you to take action before this offer goes away I'm also giving you a risk-free trial to my Power Investor private group!
So as part of this Special DVD Deal you will also receive a free 30-day trial to my Power Investor trading service. After 30-days this trial subscription will renew for $97 a month if you decide it is for you. If you decide it is not for you all you have to do is cancel before the trial period is over and you will not be charged anything beyond your first payment.
This is the keys to the kingdom.
To begin just hit the button below.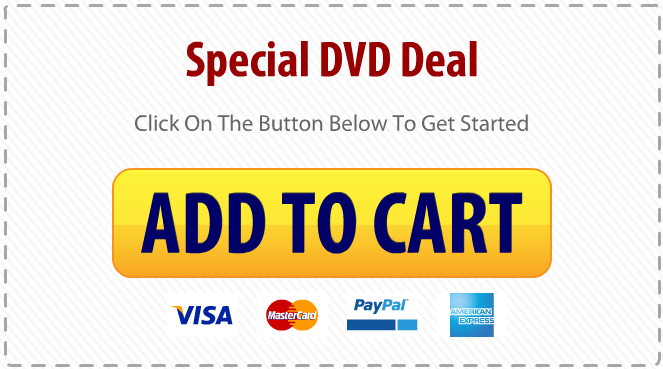 ClickBank sells our products - they are a trusted online retailer specializing in digitally delivered products, which "will, at its option, replace or repair any defective product within 60 days from the date of purchase. After 60 days all sales are final." If you are not happy with your purchase you can contact them and tell them that you want a refund in the first 60 days.

You can reach us at our support desk by clicking here.

ClickBank is the retailer of products on this site. CLICKBANK® is a registered trademark of Click Sales Inc., a Delaware corporation located at 1444 S. Entertainment Ave., Suite 410 Boise, ID 83709, USA and used by permission. ClickBank's role as retailer does not constitute an endorsement, approval or review of these products or any claim, statement or opinion used in promotion of these products.

©1998-2017 Timingwallstreet, Inc. All Rights Reserved. "WallStreetWindow" is a tradermark used by Timingwallstreet, Inc. Disclaimer can be found here. Our shipping and refund policies for physical products can be found here.