How To Know When the Next Top Comes - Mike Swanson (10/11/10)
By

Mike Swanson

on Mon, 10/11/2010 - 14:43
The stock market ended last week up and is poised to gap up a few points this morning. There is no sign of an end yet to the rally that began in September, but I still do not think that it is time to buy stocks thinking that they are going to go up nonstop. At this point it is late in the rally and you'll have to consider selling anything you may buy and locking in profits at some point.
The question is when?
I think a lot can be learned by looking at how the past several rallies came to an end and what happened in the February-April rally, which this one is more comparable to.
In the February-April rally the market rallied into earnings seasons and then topped out as the earnings announcements started to come out. It spent almost a month in a topping process in which distribution took place - meaning that for several weeks the days in which the market was down there was so much more volume than the days the market was up.
At the same time sentiment was wildly bullish as the Investors Intelligence Survey showed that most people were wildly bullish on the market and very few people were bearish. We are not near those type of wild bullish readings now and probably won't be until the end of the year. So that is a good thing for the market.
But we can still get a decent correction at some point. If the market were to trade flat for a few weeks and come with the type of distribution pattern we saw in April that would be a huge warning sign that it would be time to sell stocks - heck even short them.
There is one thing that happened during the most recent tops in the market and the one that came in April. In fact it happens often when the market makes a top, it is just hard to notice unless you are watching the intraday action. You have to watch the VIX carefully.
Normally the VIX goes up when the market goes down and down when the market goes up. It measures fear and complacency in the market, because it goes up when traders buy a premium for option volatility - which they tend to do when they become fearful of the market falling.
When the market entered its distribution modes there were several times in which the market would drop and the VIX would fall too - this was a big sign of complacency in the market. So that is another big warning sign we'll be on watch for going forward.
These are all the type of things we'll be looking for to warn us that this rally is over. But until then there is no need to be overly concerned over the short-term prospects of the market.
In fact my guess is that we'll see the market continue higher into the November FOMC meeting and Congressional elections. This week marks the start of earnings season with Intel set to release earnings tomorrow. So it will be important to see how the market reacts to that and check for earnings dates for any stocks you may buy for short-term trades.
I expect to have some more stock ideas this week.
Grab This Free Report: My Top Options Trading Setup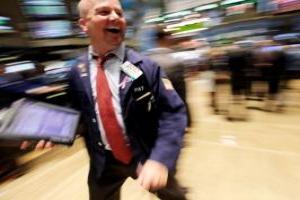 This free special WSW report is devoted to my top options trading setup. I do this one simple trade at least once a month.
Grab it and get along with it our future stock market action updates. Do not think about buying any other stocks or options before you read this report. To get this report click here