Eric Sprott A Victim of Gold Bear Market Attack - Mike Swanson (12/23/2013)
By

Mike Swanson

on Mon, 12/23/2013 - 08:39
The Wall Street Journal just published a story this weekend about Eric Sprott and how he has essentially been blown up by the gold bear market. Sprott was managing billions of dollars in gold investments. And now has been ruined.
Bloomberg also has an article out this morning of how many other gold hedge funds are getting investor redemptions and being forced to sell.
Bloomberg reports - "Withdrawals from gold ETPs are driving record outflows of $36.3 billion from commodity investments, according to Barclays Plc. Assets under management declined $88 billion since the start of the year through last month, the bank said in a report Dec. 17."
Bloomberg estimates that all together investors took out $38.8 billion from the gold market in 2014.
The masses tend to go to extremes at important market tops and bottoms and doing what the crowd is doing will get you killed.
From a contrarian standpoint this is all actually very bullish for gold.
It is evidence of incredible negative sentiment and the type of news stories you see at a bottom or important turning point.
I'm bullish on gold in 2014. I think a simple gold technical analysis suggests that is the stance to take on the precious metals and commodities.
Grab This Free Report: My Top Options Trading Setup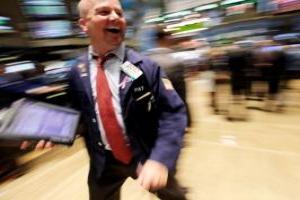 This free special WSW report is devoted to my top options trading setup. I do this one simple trade at least once a month.
Grab it and get along with it our future stock market action updates. Do not think about buying any other stocks or options before you read this report. To get this report click here