Interpreting the Action in the VIX - Mike Swanson (10/04/2013)
By

Mike Swanson

on Fri, 10/04/2013 - 08:46
Yesterday the DOW fell over 100 points and today before the open the DOW futures are up 20 points for a little gap up.
Is the correction over?
To answer that I like to look at the VIX "fear index" which measures the premium investors pay for volatility in the options market. On bottoms people often get scared and buy a mass of puts to hedge their positions - which causes the VIX to spike up.
So you can see in this chart how in past bottoms the VIX jumped above its upper 200-day Bollinger Band and then had a key reversal day - a day in which it went up a lot during the day and then fell to close in the red.
Yesterday the VIX jumped up a lot and closed above its upper 200-day Bollinger Band. That suggests a bottom is close. However, it didn't have a key reversal day - which means that right now we cannot point to the VIX as proof that the current correction has come to an end.
My guess is that we'll see the S&P 500 go through its recent low within the next few days to scare a lot of people and bring a final bottom.
NO BUDGET RESOLUTION, BUT A VICTORY OF SORTS IN CONGRESS YESTERDAY
BREAKING DOWN THE TWITTER IPO
Oct. 3 (Bloomberg) -- Bloomberg's Jon Erlichman and Cory Johnson take a look at Twitter's S-1 IPO filing. They speak with Emily Chang on Bloomberg Television's "Bloomberg West." (Source: Bloomberg)
IMF DIRECTOR WARNS US DEBT THREATENS WORLD ECONOMY
"Christine Lagarde, the IMF's managing director, urged America's politicians to settle their differences before the dispute harmed the entire global economy."
"Speaking ahead of the fund's annual meeting in Washington next week, Lagarde said it was "mission critical" that Democrats and Republicans raise the US debt ceiling before the 17 October deadline. Lagarde said the dispute was a fresh setback for a global economy that would take at least a decade to recover from the slump of 2008-09."
"I have said many times before that the US needs to "slow down and hurry up" – by that I mean less fiscal adjustment today and more tomorrow," Lagarde said. She added that the world's biggest economy needed to put its finances in order, but favoured back-loaded measures to raise revenues and limit entitlement spending such as medicare that did not jeopardise short-term growth." - TheGuardian
IS A DEAL POSSIBLE WITH IRAN?


While US and Iranian government take steps to resolve issue of sanctions and Iranian nuclear program, Israel remains an obstacle
SCOTT HORTON INTERVIEW JACOB HORNBERGER ON CHILEAN COUP
My book was discussed in this interview at the 24:30 mark.
Jacob Hornberger, the founder and president of The Future of Freedom Foundation, discusses the 40th anniversary of the Chilean military coup; the US military and CIA's role in the coup and execution of two US citizens; why Congress has never bothered to hold hearings; the conservatives who still admire Pinochet and the torture of civilians in the war on communism; and a couple books on his recommended reading list: Michael Swanson's The War State and Stephen Kinzer's The Brothers.
Click here for mp3 file.
GRAB MY NEW BOOK TODAY:
You can get it here in ebook/kindle format:
And a paperback version here:
If you cannot purchase the book from Amazon you can also buy it here



Grab This Free Report: My Top Options Trading Setup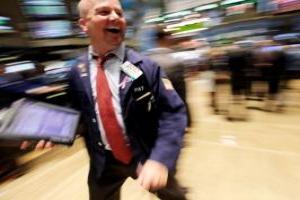 This free special WSW report is devoted to my top options trading setup. I do this one simple trade at least once a month.
Grab it and get along with it our future stock market action updates. Do not think about buying any other stocks or options before you read this report. To get this report click here