Baltic Dry Index In New Bull Market; Shipping Stocks Will Rise - Mike Swanson (07/19/2013)
By

Mike Swanson

on Fri, 07/19/2013 - 08:42
The Baltic Dry Index which tracks shipping rates is starting a new bull market. It has really been in a bear market since 2008, but jumped up in 2009 and then collapsed again at the end of 2011 in the "euro crisis.". Since then it has formed a stage one base and broken out of that base in the past few weeks.
This means that shipping rates are poised to rise over the next few years, which will add profits to shipping companies. It also suggests that the price of commodities are poised to rise also as rates are closely linked to commodity and oil prices.
I own a few shipping stocks, but may buy more sometime in the next few weeks. As you can see shipping stocks completely crashed in 2011, formed a base, and then went through resistance several times the past six months. Earnings for shipping companies collapsed in 2011, but I believe they will rise rapidly over the next few years. Many shipping stocks pay big dividends and are still at extremely low valuations.
Ones I own include ESEA, NMM, VLCCF, and GLBS. I will look through more shipping stocks this weekend for ideas and share them with private Power Investor members.
EDWARD SNOWDEN NOMINATED FOR NOBEL PEACE PRIZE
Although he is being called a "traitor" by the some, including Senator Lindsay Graham and House Leader John Boehner, who seem to think the Constitution is some sort of old relic of the past, and hunted by the President, Edward Snowden has just been nominated for the Nobel Peace Prize by a professor in Sweden.
"Professor Stefan Svallfors of Sweden's Umeå University has formally nominated one of America's most wanted men, former-NSA employee Edward Snowden for the Nobel Peace Prize on the grounds of his "heroic effort at great personal cost."
"The university sociologist also cited Snowden's actions displayed that "individuals can stand up for fundamental rights and freedoms."
...
"Svallfors stressed his decision to award the 2013 prize to Snowden would "help to save the Nobel Peace Prize from the disrepute incurred by the hasty and ill-conceived decision to award US President Barack Obama 2009 award.""
...
"Obama also took heat for what many consider him never having a concrete accomplishment to base the award on, and also the decision may have been politically motivated as a swipe at George W. Bush." - Snowden up for Nobel Peace Prize
THE LIVES OF OTHERS
This German movie won on Oscar when it came out a few years ago for best Foreign Film. The main actor is one of the best actors in the world. I saw the movie a few years ago and it is one of the best political movies ever made. It's about the hell of communism and shows what it is like to suffer in a total surveillance state, and ultimately the main character, who is a Stasi agent, shows you how to live properly in one.
Is this where we are headed? Well maybe no in the lives of everyday Americans, but possibly for the lives of federal employees who will be monitored by the President's new "insider threat" program.
WEIRD BUT TRUE - OVER 10,000 TURTLES FOUND IN LUGGAGE AT AIRPORT
"Two Indian nationals were arrested after workers found the reptiles in their suitcases at Netaji Subhas Chandra Bose International airport in Kolkata." - Digital Spy: OVER 10,000 TURTLES FOUND IN LUGGAGE AT AIRPORT
Grab This Free Report: My Top Options Trading Setup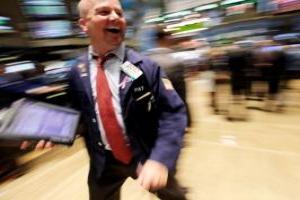 This free special WSW report is devoted to my top options trading setup. I do this one simple trade at least once a month.
Grab it and get along with it our future stock market action updates. Do not think about buying any other stocks or options before you read this report. To get this report click here