The Stock Market Is Not Cheap - Mike Swanson (05/08/2013)
By

Mike Swanson

on Wed, 05/08/2013 - 09:24
This is a chart from advisorperspectives.com of the cyclically adjusted P/E ratio and the S&P 500.
As you can see the stock market is at an expensive valuation. Of course this means nothing in regards to what the stock market may do tomorrow, next week, or next year. It means nothing when it comes to trading the market, but it means everything if you want to invest now and hold something for a few years.
The best times to invest have been when the cyclically adjusted P/E ratio is 10 or below. Right now it is close to 23, and at levels that have eventually led to big market declines in the past.

The cyclically adjusted P/E is 20% above its mean regression level.
What is funny is that no one cares. No one on CNBC is talking about the fact that stocks as a whole in the United States are overvalued. They never say that if you want to invest in bargain markets then look overseas.
They just say the market is going up, because of money printing and hot earnings reports.
And for now valuations don't matter. The reality is people don't really invest in the stock market, they just throw their money at it.
Even though this chart is for "advisors" very few investment advisors or money managers actually base their investment decisions on market valuations, because they can't. If they get out, because the market is expensive and then it keeps going up then their clients will take their money away from them. So they'll lose their job.
That's why they will keep investing in the market and keep holding and keep coming up with new rationalizations to do so. In 2009 they talked about cheap valuations and were right. Now they just talk about money printing.
It's a fun party. There is no sign that it is over. But one day it will be. The current bull market though can go on for another year or two, but when it ends we'll have to be very careful when it comes to stocks.
Grab This Free Report: My Top Options Trading Setup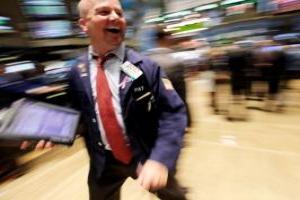 This free special WSW report is devoted to my top options trading setup. I do this one simple trade at least once a month.
Grab it and get along with it our future stock market action updates. Do not think about buying any other stocks or options before you read this report. To get this report click here