Podcast: Investment Author Michael Panzner Gives His Updated Views on the Financial World - Mike Swanson (04/23/12)
By

Mike Swanson

on Mon, 04/23/2012 - 13:35
I just did this podcast with Michael Panzner, the author of Rules of the Stock Market Jungle, Financial Armageddon, and When Giants Fall. You can get his books at his Amazon author page.
I felt very honored to interview Panzner, because his books have had a big influence on my thinking about the stock market and actually helped save me a ton of money in 2008. Even though I was bearish on the market at the time I was both short the S&P 500 and long gold stocks. Reading the book helped me to sell my gold stocks before they crashed along with everything else.
I was very interested to hear Mike's thoughts on the market now and to hear his updated view of things since his books came out a few years ago.
For more from Panzner check out his blog at www.financialarmageddon.com.
You can also download the mp3 audio file for this interview on your computer by clicking here WITH A RIGHT BUTTON CLICK and selecting SAVE FILE AS from the drop down menu.
If you have an itunes, ipod, or rss reader you can subscribe to the podcast by clicking here.
If you liked this post vote below:
for more:
Podcast: Reggie Middleton On How AAPL Now Has a Market Cap Bigger than All Other Retails Stocks Combined - Mike Swanson (04/20/12)
New Bull Market in Gold Stocks Is Coming, The Stocks Are So Cheap It's Crazy!! Get In Now!! - Dave Skarica (04/16/12)
Gold Stocks Are Turning Up - Mike Swanson (04/13/12)

Podcast: I Talk About My Purchase of Gold Stocks Today with Dave Skarica - Mike Swanson (04/11/12)
When Is A Good Time to Buy Mining Stocks And The Gold Market Vectors ETF Trust (NYSEARCA:GDX)? - Mike Swanson (04/10/12)
Grab This Free Report: Why IDM Mining Is Our Top Gold Stock Pick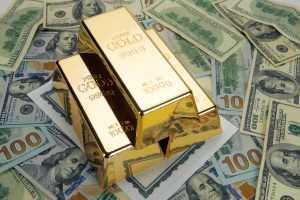 This free issue of WSW Monthly is devoted to the rise in mining stocks and how to profit from it. It includes our top mining stock pick of July, which is IDM Mining (we own 140,000 shares and 70,000 warrant options of it, because we put our money where our mouth is). But do not think about buying it or any other mining stock before you read this report. To get this report click here