Podcast: Ike Iossif on How the Marketviews.tv MGCI Indicator is Forecasting a Major Stock Market Move - Mike Swanson (01/31/12)
By

Mike Swanson

on Tue, 01/31/2012 - 13:35
I just did this fascinating interview with Ike Iossif of marketviews.tv.
Ike interviews many people each week for his Marketviews.tv website, including myself, and has them categorized by methodology. These people are many of the top thinkers and traders when it comes to the financial markets, such as people like Frank Barbera and Dan Zanger who turned less than $30,000 into millions in less than a year.
What Ike has found is that he can gauge important intermediate-term markets turns by measuring the market outlook of his guests. This doesn't work like the Investors Intelligence Survey, which looks for people to be wrong at key turning points, but works just the opposite. Instead Ike finds that when a large number of his guests have a neutral view due their methodologies for a long period of time it means a big move is about to happen.
Investors Intelligence polls a random mad dash group of newsletter writers who often are wrong at key market turning points whereas Ike has picked out guests that more often than not are right at these moments - and they use a whole lot of different methodologies to come to their conclusions. They are the best of the best.
We talk about this in this interview:
I also got Ike to agree to a 50% discount for Marketviews.tv until Thursday. This is the cheapest he has ever sold it for and probably will never do it again. If you want to get the best commentary from the best thinkers on the market then I recommend you check it out by going here.
Here is the MGCI chart:
To get the next update of the MGCI chart subscribe to Marketviews.tv right now by going here.
You can also download the mp3 audio file for this interview on your computer by clicking here WITH A RIGHT BUTTON CLICK and selecting SAVE FILE AS from the drop down menu.
If you have an itunes, ipod, or rss reader you can subscribe to the podcast by clicking here.
If you liked this post vote below:
For more:
Podcast: Victor Riesco on Investor Sentiment and the Current Stock Market Rally - Mike Swanson (01/31/12)
Podcast: Doc Severson of TradingConceptsInc.com on How to Trade Options the Right Way - Mike Swanson (01/30/12)
Podcast: Nick Santiago of InTheMoneyStocks.com Sees a Short-term Correction, Rally Back up, and then Big Trouble Ahead - Mike Swanson (01/27/12)
Podcast: Markus Heitkoetter of RockwellTrading.com on His Daytrading Tactics, Indicators, and Range Base Trading Strategies - Mike Swanson (01/26/12)
Podcast: David Banister of MarketTrendForecast.com Talks About a Likely Stock Market Pullback and Then Another Move Higher - Mike Swanson (01/25/12)
Grab This Free Report: My Top Options Trading Setup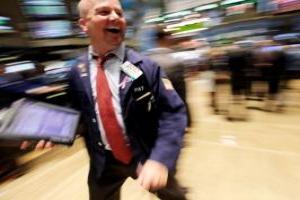 This free special WSW report is devoted to my top options trading setup. I do this one simple trade at least once a month.
Grab it and get along with it our future stock market action updates. Do not think about buying any other stocks or options before you read this report. To get this report click here