The Wolff That Ate the Steve Bannon - Mike Swanson (01/09/2018)
By

Mike Swanson

on Tue, 01/09/2018 - 19:46
Tuesday night I was on The Ochelli Effect at 8:00 PM EST.
You can download this as an MP3 by clicking here.
I read the Michael Wolff book and today Bannon got banished from Breitbart.
Notes for the show.
"Sirius XM, which carried a Breitbart-branded Bannon talk show that he hosted, also booted him, explaining that its relationship is with the media organization, not him."-
Steve Bannon out at Breitbart News after split with Trump - NBC News
Alex Jones/Roger Stone
Michael Wolff book Fire and Fury....media event... PR campaign..Hope...Corey... Michael Beschloss addisons disease... Larry Sabato reaching for a dictabelt.
But what is new? Leaks are not new.
Limbaugh...
BS - real leaks
Jarvanka (Ivanka/Kushner) - Bannon - Preibus(RNC)... Mattis/JCS/DOD
No speech writer... State of the Union.. Miller... Ivanka!
Kelly - not full chief of staff...
The Military Base.... two White Houses? Public and hidden...???
The toxic Flynn confirmed...H
The NLP man -- shallow Russia...Chauncey Robbins Is There....
Wire tapping sources...
I've Studied the Trump-Fox Feedback Loop for Months. It's Crazier Than You Think - Politico
March/April turning poing - Kushner trip with Dumford, Syria missile strike... Dina Powell, Gary Cohn...
Really September 10 a key day...
And today he'll do what they want...
Autopilot ride tax DACA...
Grab This Free Report: My Top Options Trading Setup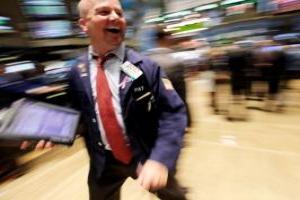 This free special WSW report is devoted to my top options trading setup. I do this one simple trade at least once a month.
Grab it and get along with it our future stock market action updates. Do not think about buying any other stocks or options before you read this report. To get this report click here