The Real Donald Trump Confronts the Reality of Geopolitics in Asia - Mike Swanson (11/07/2017)
By

Mike Swanson

on Tue, 11/07/2017 - 19:45
I will was live on The Ochelli Effect at 8:00 PM EST this past Tuesday.
Notes I made before the show...
Ken Burns...a show on the level of the viewer...presenting history from the viewer's own position of recent events of past 25 years! mistakes, good ideas, but sad outcomes...
Alfred McCoy: "In the Shadows of the American Century: The Rise and Decline of U.S. Global Power."
Today: Donald Trump urges North Korea to 'come to the table' and 'make a deal'
Donald Trump has gone to Asia and met with the Japanese PM, is heading to Vietnam, and to China.
On one hand this is again a Trump show with sound bytes and stories on the trip:
Trump Opens Asia Trip Talking Tough in Campaign-Style Rally
The outing was reciprocation for rounds that Mr. Trump hosted in Jupiter, Fla. and nearby West Palm Beach in February for Mr. Abe and Ernie Els, once the world's top golfer. For Sunday's round, Mr. Abe invited Hideki Matsuyama, a Japanese golfer ranked fourth in the world. Before the game, the Japanese prime minister presented Mr. Trump with white caps in the style of the president's trademark red "Make America Great Again" trucker hats; Mr. Abe's were emblazoned in gold: "Donald and Shinzo Make Alliance Even Greater."

"Prime Minister Abe is called a trainer of wild animals," said Fumio Hirai, a commentator on a morning news show on Fuji TV. "And the world is watching how he does with President Trump."

....

Mr. Trump also makes the trip hobbled by new questions about the Russia investigation back in Washington, sharpened in recent days by revelations that his aides sought to arrange meetings between him and Mr. Putin during the campaign. In contrast, Mr. Abe and Mr. Xi are newly empowered, with their countries handing them sweeping mandates.

Mr. Trump denied being at a disadvantage when reporters noted on Sunday that Mr. Xi was in a particularly powerful position.

"Excuse me, so am I," Mr. Trump said, citing stock market gains and low unemployment in the United States, and asserting that "ISIS is virtually defeated in the Middle East."

"We are coming off some of the strongest numbers we've ever had, and he knows that and he respects that," Mr. Trump said of Mr. Xi. "We're going in with tremendous strength."
And tomorrow going to China: Wooing Trump, Xi Jinping Seeks Great Power Status for China:
Mr. Trump piled on the flattery last month, congratulating Mr. Xi after he was anointed to a second term as Communist Party leader. "Now some people might call him the king," Mr. Trump told Lou Dobbs on Fox Business Network. "I happen to think he's a very good person."

China plans to return the favor when Mr. Trump arrives Wednesday for what the Chinese Foreign Ministry says is his first visit to Beijing. The Chinese are calling it "a state visit-plus," promising grand pageantry in the Great Hall of the People and the ancient roofed pavilions of the Forbidden City.

The welcome is planned to make Mr. Trump feel important, reflecting the belief of at least some Chinese officials that they know just how to handle an outspoken tycoon with a big ego.

....

Mr. Xi is expected to propose some version of what he has called a "new type of great power relations," the idea that China and the United States should share global leadership as equals and break a historical pattern of conflict between rising and established powers.
McCloy book...
Geopolitics - what it really is.... Hearland theory - Halford Mackinder...
Hitler's table talk....
George Kennan.... Brezenski...
China's version of the containment doctrine against the US?
"Who rules Central and Eastern Europe commands the Heartland. Who rules the Heartland commands the World-Island. Who rules the World-Island commands the World."
When proxy rulers ignore? torture head on wall banging
McCoy's view - space...robots... computers...
Is it possible? Science fiction star wars AI?
Grab This Free Report: My Top Options Trading Setup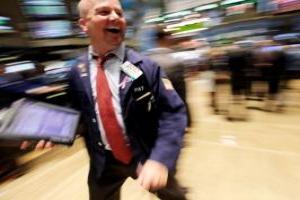 This free special WSW report is devoted to my top options trading setup. I do this one simple trade at least once a month.
Grab it and get along with it our future stock market action updates. Do not think about buying any other stocks or options before you read this report. To get this report click here