Porkins Policy Radio episode 113 Michael Swanson on Ken Burns Vietnam Propaganda (10/17/2017)
By

Mike Swanson

on Tue, 10/17/2017 - 18:14
Notes by Pearse Redmond on the show:
"Michael Swanson, the author of The War State, joins me for an in-depth discussion of the Ken Burns and Lynn Novick Vietnam documentary series. I begin the conversation by discussing my own fascination with the Vietnam War. I talk about the influence my father has had on my understanding of the war, touching on his experiences with the army when he was drafted in 1969. Michael and I then dive into the film itself. We look at some of the serious flaws and aspects that the we felt were left out with the film including the CIA and drug trafficking. Michael and I dive deeper into the bizarre narrative that Burns and Novick craft, whereby the politicians and military leaders are never shown actually making policy decisions, but instead are shown as making bad choices with good intentions. Michael and I explore this concept in some depth and offer up our own reasons for why the Vietnam war...."
For full show notes and Pearse Redmond's website go here Porkins Policy Radio episode 113 Michael Swanson on Ken Burns Vietnam Propaganda
Grab This Free Report: My Top Options Trading Setup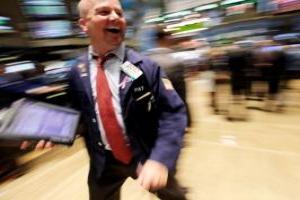 This free special WSW report is devoted to my top options trading setup. I do this one simple trade at least once a month.
Grab it and get along with it our future stock market action updates. Do not think about buying any other stocks or options before you read this report. To get this report click here