Ken Burns and the Vietnam War in 1964/1965 Part III On The Ochelli Effect (10/05/2017)
By

Mike Swanson

on Thu, 10/05/2017 - 06:13
This past Tuesday I was live on the Ochelli Effect discussing the Ken Burn's Vietnam War series.
To download this as an MP3 file click here.
Last week we talked about Parts I and II of the Ken Burns new documentary on the Vietnam War.
I was actually more positive than Chuck on the show when we talked last week even though I agreed with Chuck that much was left out - but I didn't expect that Burns would be able to talk about everything and knew ahead of time he would not.
This time though I actually disliked this episode and have serious problems with it!
For the real story of why the US got in Vietnam and JFK withdrawal and escalation I'd recommend NOT to watch Burns, but to instead read the chapter on the these years in Vietnam in a text book used at the National Defense University that is used in classes for future national security staffers and military officers who want to become Colonels and Generals...and civilian intelligence people who want to rise up in the DIA.
They are not taught what Burns says.
Here is the book page 218 to start...Council of War.
I plan to quote a few paragraphs from this book and from some memos that McGeorge Bundy and McNamara wrote to LBJ that show what the Vietnam War was really about and more reveal LBJ's role in it and their own.
These memos don't fit into Burn's story so far.
Grab This Free Report: My Top Options Trading Setup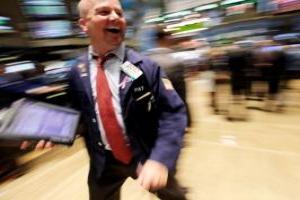 This free special WSW report is devoted to my top options trading setup. I do this one simple trade at least once a month.
Grab it and get along with it our future stock market action updates. Do not think about buying any other stocks or options before you read this report. To get this report click here