Two Stocks Charts That Can Act As Pair Trades - Mike Swanson (09/28/2017)
By

Mike Swanson

on Thu, 09/28/2017 - 14:45
Last week I did a post about GOOG and showed that it was stuck in a coiled triangle pattern.
I said I did not know which way it would go, but when it went it would begin to move.
Well yesterday it finally broke to the upside as you can see in this technical analysis chart.
Stocks that are breaking out can go a little higher in a market that gets buying pressure.
But I do not think we are on the verge of some massive giant stock market run like we saw right after the Trump election.
I did a video session yesterday about these type of predictions people make:
http://wallstreetwindow.com/node/13717
I also did an interview with Jim Goddard giving him my updated thoughts on the stock market situation right now:
http://wallstreetwindow.com/node/13719
Now in yesterday's video session I revealed an options income trade that I have on right now in NFLX.
I released a full options income trading report on this trade a few days ago when I sold options on it with a strike price of $192.50 for my private members.
Take a look at chart:
The options I sold expire on October 13 and I just don't think NFLX is going to make a new high and beyond by then.
Oh it could by the end of the year, but it took a hit a few days ago and is now acting weaker than the market.
It can drift for months and even fall to it's 150-day MA if the stock market pulls back later.
But right now the stock market is up and people are hyping the market like crazy.
The truth is some stocks are acting good and some stocks are acting bad and some people are pairing stocks by going long strong stocks like GOOG and shorting the weaker ones like NFLX.
I'm not shorting the weaker ones but I am selling options on some of them.
I think it's tough to make money trying to game big moves in the market averages right now and in the triple toxic ETF's.
But trades like this NFLX situation are pretty easy to do.
You just put them in and let them expire and do another one.
It's too late to sell these NFLX calls at the price we got in at.
But you can get my next options trading alert.
To do that just go here:
http://wallstreetwindow.com/beta/optionsincomeprogramjoin.htm
Grab This Free Report: My Top Options Trading Setup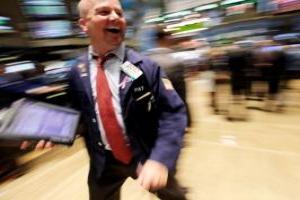 This free special WSW report is devoted to my top options trading setup. I do this one simple trade at least once a month.
Grab it and get along with it our future stock market action updates. Do not think about buying any other stocks or options before you read this report. To get this report click here