The Vietnam War - A Look at the Ken Burns Documentary - Mike Swanson (09/28/2017)
By

Mike Swanson

on Thu, 09/28/2017 - 07:36
I discussed the new Ken Burns documentary on Vietnam on The Ochelli Effect on Tuesday night.
You can download the MP3 audio file to listen by clicking here.
After I talked JP Sotille of www.newsvandal.com talked about the state of American culture.
Notes I made before the show...
The topic will be Ken Burns and the first two parts of his Vietnam War Series.
I have my own thoughts.
But here are two articles:
Ken Burns's 'Vietnam War' is No Profile in Courage - The American Conservative:
Burns tried to be all things to all people, while failing at the most important task, making history valuable to the present. He does not seem in search of lessons, only in creating a catalog of Vietnam stuff and leaving it on the table for us to poke at, like historical amuse bouche. By eschewing experts from his interviews to focus on "real people" and their anecdotes, Burns by default puts himself into the expert role. He then chooses not to responsibly occupy it.

There is no reckoning in The Vietnam War, and it is doubtful there ever will be. You can't close the book on Vietnam if you want to keep it open for Syria, or Iran, or wherever America makes war on an industrial scale against nations far less advanced, and commits torture, assassinations, and mass killings all the while trying to hide its dirty hands from the American public with the media's financially-comfortable cooperation.

Each of these wars is not the equivalent of stepping on a Lego in a darkened bedroom. It's the same story, the same war. It has the same ending...
And James DiEugenio - Ken Burns & Lynn Novick, The Vietnam War: Part One
I predict that like those other documentaries, it will win many Emmy Awards. But not because of any intrinsic qualitative value. But because Burns has become a cultural darling. He, Novick and Ward understand how to attain funding and how to get approval through media gatekeepers. Which is not the same as writing or filming honest, valuable history....

...How in heaven's name can one tell the story of American involvement in Vietnam without mentioning the personages of Secretary of State John Foster Dulles, CIA Director Allen Dulles, or General Edward Lansdale? With a full 18 hours at one's disposal, I would have thought such a thing would be impossible. Yet with Burns and Novick, the impossible becomes the possible. And by doing so, the film-makers all but erase the next major step of American involvement in Vietnam, and how Musgrave got stuck on that nighttime patrol in the jungle.
Grab This Free Report: My Top Options Trading Setup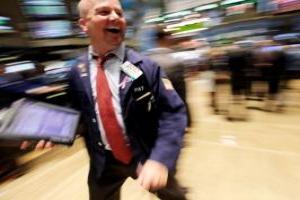 This free special WSW report is devoted to my top options trading setup. I do this one simple trade at least once a month.
Grab it and get along with it our future stock market action updates. Do not think about buying any other stocks or options before you read this report. To get this report click here