There Is a Big Reason I Am Doing Options Now Instead of Just Regular ETF's - Mike Swanson (09/20/2017)
By

Mike Swanson

on Wed, 09/20/2017 - 07:26
You might be wondering why I do what I do.
It's all about lifestyle and in business if I help others I benefit too.
But why am I talking about options right now with you?
I've been investing and trading in the stock market for years with individual stocks and exchange traded funds and still do.
And I even ran a hedge fund for three years from 2002 to 2006.
Actually I co-managed it, but during the years I was involved in the fund it beat the markets during that time frame to be one of the top 35 of all of several thousand of hedge funds as ranked by percentage return by hedgefund.net.
And I made a lot money from the management fees, because my investors made a lot of money.
And I got out of that.
And now I started doing options alerts this year for the first time and they are on fire to say the least and you can get my next full options report by going here:
http://wallstreetwindow.com/beta/optionsincomeprogram.htm

Now I'm getting a lot of emails from people about this with two questions really sticking out.
The first is if these option trades that I am doing are so good why am I sharing them with people?
The answer is simple.
It's lifestyle.
These trades create the lifestyle I want by letting me generate some simple extra income and sharing them with people along with my private market updates simply gives me the easiest way to help as many people as I can and still have the lifestyle I want.
It's more than just the profits.
The reason why I got out of the hedge fund business even though I was making a lot of coin in it is that it was REALLY stressful.
Imagine being responsible for close to 100 individual investors who could call you on the phone every day worried if there was a dip in the markets.
I felt like every month I had to make a big return, because if there was a loss at all people could get mad.
It never got as bad as I feared, but that worry was always there and it caused my blood pressure to go up.
It was just always on my mind all of the time.
And so I left that business.
I discovered that I didn't want to be a personal investment advisor having to talk on the phone all day long to people.
I had a series 65 and it expired.
I never renewed it.
But I still wanted to help people and be involved in the investment world so I found that simply writing my thoughts down to share them and keeping my best ideas and specific trades to a small private group was best for me and for everyone else too.
If I were to talk to someone on the phone about the markets it could take me thirty minutes per person to do so.
But if I write a report it can take me a half day of work to reach as many people as I want.
And this setup for me gives me the lifestyle I want.
I don't need to be tied to a desk or to an office and can work and travel anywhere and help people make money by giving them my best ideas and now helping you make some monthly coin in the options market with some easy trading setups.
The thing is that all it takes to create the lifestyle you want is some simple monthly income.
I'm not talking millions or tens of thousands of dollars, but just some extra money coming into an account every month.
And I created these options trades to do just this for you.
To get my next trade and my course explaining how the setups work just go here:
http://wallstreetwindow.com/beta/optionsincomeprogram.htm

This is how this works once you get into my Total Options Income Program.
You'll get the course that explains how the setups work and then you get the trades in a risk-free trial.
It's really done for you research.
But I can't really share the trades with an endless number of people on the internet so that is why I keep them limited to a small number of people by making them premium reports.
I also found when I give out information for free almost no one actually implements it, but when I charge for something then people use it!
It's funny, but that is the way things work.
Now the other question I'm getting because I have been around for a long time known as a stock market and gold guy is why did I now recently get into options?
Well every six months I step back and look at all of the markets and try to figure out where the best opportunities are and the best risks are.
Now I don't think the stock market is going to crash tomorrow, but this bull market began years ago in 2009 and the S&P 500 has reached historic valuations.
Bonds pay no interest and so now you gotta pay high stock prices to get any sort of dividends.
At the same time the stock market averages for the past few have barely moved up or down much at times.
This causes investors and traders big problems as it means higher potential risks and lower returns.
So this options income strategy provides a simply solution to these problems and has nothing to do with stock valuations and interest rates.
And it is designed to work with very little capital investment so anyone can do it and you don't have to sell stuff to do it.
In the summer of 2017 I decided to try the strategy and began to implement it and it's been so easy I'm just doing to keep on doing it for now on.
And I want you to get involved with me and get my next report before the price goes up.
So just go here to begin:
Grab This Free Report: My Top Options Trading Setup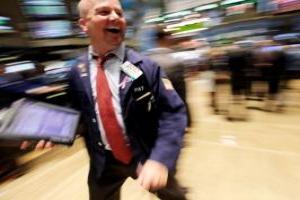 This free special WSW report is devoted to my top options trading setup. I do this one simple trade at least once a month.
Grab it and get along with it our future stock market action updates. Do not think about buying any other stocks or options before you read this report. To get this report click here