The Retail Myth: Amazon is Not Making Retailers Go Bankrupt - Mike Swanson (09/11/2017)
By

Mike Swanson

on Mon, 09/11/2017 - 07:40
To get a trial membership to my specific trading reports click here.
In this video I explore a "dead mall" and show why the troubles of so many retailers are not really being caused by Amazon.com and competition from online sales at all.
And the troubles are not caused right now by shoppers not shopping.
People are still leaving their house to go shopping, but something has happened across the country evident in the story of this "dead mall" that is causing so many difficulties to many companies that are now hitting a wall and going under.
There are ways to profit from this situation in what are now dead money stocks.
You don't have to bet that a stock is going to crash to profit.
All you need is a zombie stock situation and you can sell calls to people that keep betting on a final bottom for junk stocks.
Every month I look to sell calls on stocks that are just stuck in listeless trading in order to generate some simple income in my brokerage account.
I put these options trades in my trading reports.
To find out how I do this and to get my next trading report just click here.
Grab This Free Report: My Top Options Trading Setup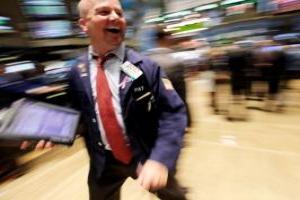 This free special WSW report is devoted to my top options trading setup. I do this one simple trade at least once a month.
Grab it and get along with it our future stock market action updates. Do not think about buying any other stocks or options before you read this report. To get this report click here