There Is A Reason Options Trading Is Intimidating When It Shouldn't Be - Mike Swanson (09/05/2017)
By

Mike Swanson

on Mon, 09/04/2017 - 19:28
Receive my next options trade by getting into my new options trading program.
I like to sell options to make some income instead of doing what most people do and that is buying calls on long shot trades trying to gamble on a big long shot payoff.
The thing is if you have never done options before you may think that they are very complicated and intimidating, because a lot of people like to make them seem that way, especially when they are on TV where they yell real fast to make it sound like they are doing something more than gambling.
But when I show you how options really work it is pretty easy to understand.
The first thing you need to understand is stock options are not investments and they are not safe at all, but we can take those two realities and use them to our advantage.
And the thing is you can't really do well trading in the financial markets or trading options doing strategies that are difficult to understand. For something to work it needs to be pretty simple and CLEAR to understand. To get my complete course on selling options and my options trading reports just click here.
You need to get my course and a trial to my options trading updates and Power Investor membership so that I can help you get started in the world of options. Of course I invest in stocks and ETF's and actually only use a little bit of my money in options trades, but it only takes a little bit of money rolling over each month to generate some good coin. And that's the beauty of doing options with this one simple strategy.
To get started with me and get my options trading reports click here.
Grab This Free Report: My Top Options Trading Setup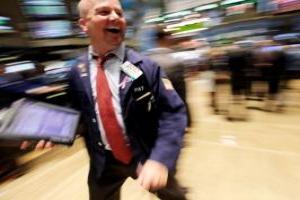 This free special WSW report is devoted to my top options trading setup. I do this one simple trade at least once a month.
Grab it and get along with it our future stock market action updates. Do not think about buying any other stocks or options before you read this report. To get this report click here