Donald Trump's Coming October Man Made Crisis - Mike Swanson (08/31/2017)
By

Mike Swanson

on Thu, 08/31/2017 - 07:00
I was live on The Ochelli Effect on Tuesday at 8:00 PM EST. You can listen to the recording by going here.
To download the MP3 audio you can also click this link.
notes:
White House 'pressuring' intelligence officials to find Iran in violation of nuclear deal - The Guardian - The Guardian
The Alt-Right's Alternative Reality - JP Sottile
Big Money and programs...
The Golden Rule and Business Nationalism.....> protectionism, nativism, militarism
Seven months later what do we have?
A new phase - sock puppet... spring missile strike pnetagon taking control.. now August...
Deregulation and the political collapse of August 16.
Trump's Pivot to Taxes Is Fraught With 'Pitfalls Everywhere' - Bloomberg
President Donald Trump is planning to kick off one of the most important sales pitches of his presidency this week -- getting Americans fired up about rewriting the U.S. tax code."

But there's no plan to sell."
Republicans don't know who to talk to at White House - The Hill
Weds October 17 - > Bannon meets for 4 hours with "the godfather"
Thursday October 18 - >
Seeking Reset, Trump Dines With Some of His Biggest Donors - NY Times
not even a dozen...
"...people familiar with the dinner cast it as part of an ongoing series of donor-outreach events headlined by Mr. Trump and Vice President Mike Pence to cultivate and maintain support for the administration's agenda from wealthy activists who have the capacity to fund conservative advocacy groups that seek to influence policy debates."
Trump Wall ultimatum...
Trump's Battle to Fund His Wall Squeezed by Deadline for Debt Limit - Bloomberg
Some of the president's advisers consider a tough stand on border wall funding crucial to Trump's credibility and even political survival, two White House officials said. Before his departure last week as Trump's chief strategist, Stephen Bannon, urged the president to go through with a government shutdown if necessary to force Congress into providing money for the wall, said the officials, who spoke on condition of anonymity to discuss strategy.

As allies in corporate America and the Republican establishment pull away from Trump and he declines in national polls, the president is increasingly dependent on a core following for whom his campaign vow of a border wall remains a visceral issue. The wall drama plays out as his decision to pour more troops and resources into Afghanistan risks disappointing supporters drawn by his pledges to cut U.S. military involvement abroad.

Failure to make progress on the border wall -- or at least go to the mat on the issue -- may fracture what has been a solid political base for the president, added a Republican consultant who closely follows that group of voters. Those loyal supporters haven't shown signs of wavering amid the political backlash over Trump's remarks on the violence in Virginia, but they need to see results on his promise of change if they are to stick with him, according to consultant, who also spoke on condition of anonymity.
Trump's Shutdown Gamble - Juan Williams
3 out of 4 odds on predict it...
WSJ: Markets Eye Debt Ceiling with Unease:
Goldman Sachs 50% of total shutdown... WSJ economists 22% chance...
Debt limit kick can to December deal???
Why? -> a strange political game... political suicide? propaganda?
A narrative for the far-right:
Reports: Globalists in White House Oppose Trump's Border Wall, Reforms - Breitbart
Gorka: Trump 'isolated,' GOP leaders living 'fantasy illusion' - The Hill
Bolton says 'staff changes' have prevented him from seeing Trump - The Hill:
In his op-ed, he wrote that former chief strategist Stephen Bannon had asked him to "draw up" for Trump a "game plan" for the Iran nuclear agreement, but he has not been able to present it to the president.

"Here it is. It is only five pages long, but like instant coffee, it can be readily expanded to a comprehensive, hundred-page playbook if the administration were to decide to leave the Iran agreement," Bolton wrote.
Grab This Free Report: My Top Options Trading Setup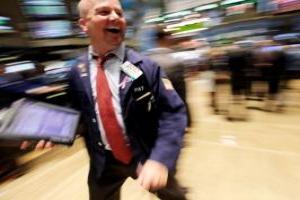 This free special WSW report is devoted to my top options trading setup. I do this one simple trade at least once a month.
Grab it and get along with it our future stock market action updates. Do not think about buying any other stocks or options before you read this report. To get this report click here