Nasdaq Stock Market Momentum Is Now Fading - Mike Swanson (07/28/2017)
By

Mike Swanson

on Fri, 07/28/2017 - 08:00
The Nasdaq broke out to new highs going into this July earnings season, but it actually turned into one of the weakest breakout rallies in over a year.
Historically the market tends to rally a bit into or during earnings season and then fade towards the end of it even in bull markets. Traders like to buy rumors of good news and sell the news to the CNBC watchers when it hits.
So you typically see lots of stocks gap up on earnings news and drops. Then many of these traders just sit back for the next earnings playtime.
That looks like this is about to happen again.
And historically over the past few years the market has also many times made a temporary peak the day of or right after Facebook has announced earnings.
That announcement comes towards the end of earnings season and is one of the most widely hyped up and traded stocks and that's why it becomes such a key pivot point.
So after FB reported yesterday the market gapped up and reversed, with many big cap tech stocks doing the same.
The last time this happened was on the June 9th day.
Take a look at what happened after that:
After June 9th the Nasdaq went to it's 50-day moving average.
And then it floated around it and managed to get a grip and rally into the July earnings season.
It looks like it is likely to now test it again in the coming weeks.
Yesterday I said I was curious to see how the market would trade after FB earnings and thought that if it rallied to close on a high of the day that it could have another run into Labor Day.
But that didn't happen and the momentum for now has faded out.
Now as you can see the 50-day MA has been support all year.
At the same time the VIX has traded in a historic low trading range with market volatility at low levels never before seen.
At some point this is going to change and volatility is going to increase and the market averages will go through their 50-day moving averages and down to their 150 and 200-day moving averages.
When that happens there will be a danger of a bigger market drop to come.
Personally I do not see this as a time to make big bets on the stock market, but to raise cash reserves and not be fully invested and to make sure one is diversified.
And there is no need to be all in tech stocks when we have gold stocks positioned now as I talked about this past weekend in a video update titled Janet Yellen will move gold.
Can the stock market crash?
I'll be talking about whether or not one can detect a stock market crash ahead of time on the technical analysis charts with Ike Iossif today at 12:00 PM.
You can watch that video stream by going here: Can Stock Market Crashes Be Predicted? - With Ike Iossif.
If this is the first time you have come to this website then get on my free action update list by clicking here.
Grab This Free Report: My Top Options Trading Setup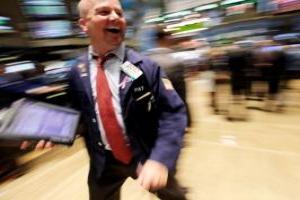 This free special WSW report is devoted to my top options trading setup. I do this one simple trade at least once a month.
Grab it and get along with it our future stock market action updates. Do not think about buying any other stocks or options before you read this report. To get this report click here