Spy Games at the Dawn of the Cold War - Mike Swanson (07/12/2017)
By

Mike Swanson

on Wed, 07/12/2017 - 08:11
Tuesday night I was live on The Ochelli Effect at 8:00 PM EST.
You can download the MP3 by clicking here.
After my 1 hour segment investigate reporter JP Sotille of newsvandal.com spoke about the current Donald Trump Jr. email reveals and whether they are going to lead to anything or not. He spoke about the three card monte setup now starting to play out on us from Washington DC.
Notes I made for my segment:
Over the past few years a question I have asked myself is HOW does the national security state function.
Looking at details is the only way to answer that.
This talk will focus on a new book released about OSS/SSU operations in 1946 - a year left empty in accounts of the US intelligence community until this book:
Spying Through a Glass Darkly: American Espionage against the Soviet Union, 1945-1946 .
This was a transition year as WWII ended and Cold War began in which operations were being paired back and missions changed.
We'll also look at a secret group called "The Pond" - Special Services Branch - created by the head of army intilligence Major General George Strong under the direction of US Army Captain William Grombach. It operated in some areas unknown to anyone in the OSS/SSU under their noses.
The CIA historical room put out on article on this group and how James Angleton destroyed it in 1955's with an intel operation of his own:
The Pond: Running Agents for State, War, and the CIA - The Hazards of Private Spy Operations
notes...
OSS/SSU
value of intelligence? value of book...
2 stories
France and YORK/BINGLEY 237-239
Czech ops 219-223
Hungary and the Pond and James McGargar - 212
.......
Origins -
Grombach writes the report goes to Truman smashes Donovan
CIG Group before CIA and SSU
Italy a 2 dozen people Angleton
Berlin Base.... Dulles/Wisner - Richard Helm's driver p.106
Peter Sichel.... about 20...
Early priorities - werewolves and battlegroups...
General Clay sees gossip in "kidnapping central" of lightbulbs
The early proities of the troops and spies...
Friendly travelers and walk in defectors...
one single key safehouse - 138
the promise of the emigre
page 127 naval intelligence and US army give up -127
Gehlen to Fort Hood and back with a black box 127 - 131***
Austria - ANGEL and PRIEST and their 300 agents -154
Grab This Free Report: My Top Options Trading Setup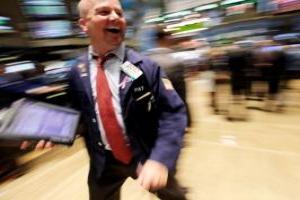 This free special WSW report is devoted to my top options trading setup. I do this one simple trade at least once a month.
Grab it and get along with it our future stock market action updates. Do not think about buying any other stocks or options before you read this report. To get this report click here