CNBC Fast Money Boys Can't Stop Their "FANG" Hype - Mike Swanson (07/07/2017)
By

Mike Swanson

on Thu, 07/06/2017 - 19:54
Thursday night on CNBC ponytail guy and the other "Fast Money" boys had advice for us.
In the face of a declining Nasdaq and key reversal days on June 9th for all of the fad tech stocks they said buy Google and NVDA.
And what is crazy one says "be defensive" by buying an ETF.
They can never say do some selling or build a cash reserve!
In my view these are reckless and irresponsible recommendations to make.
Thankfully I don't spend hours a day listening to these guys, but instead I talk with real people with real ideas.
A close below 6,100 on the Nasdaq has at the very least told us that the big rally is over and it is time to be cautious.
Even Federal Reserve minutes released this week show that Fed board members are now worried about stock market risks.
But ponytail guy and the other "Fast Money" mad men don't care.
I talked about why the market is now changing in a video I did this week:
Get Ready for Some Wild Stock Market Swings in July - Mike Swanson (07/04/2017)
On Sunday at 8:00 PM I'm going to hold a live video webinar to help you prepare and adapt to these new market conditions.
Grab This Free Report: My Top Options Trading Setup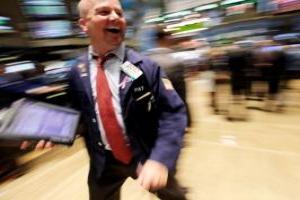 This free special WSW report is devoted to my top options trading setup. I do this one simple trade at least once a month.
Grab it and get along with it our future stock market action updates. Do not think about buying any other stocks or options before you read this report. To get this report click here