We Will Need to Watch This Key Market Trend in July - Mike Swanson (07/03/2017)
By

Mike Swanson

on Mon, 07/03/2017 - 08:30
This is going to be an interesting month and I think it will end up being a wild one for most stock market traders.
We have all gotten used to low volatility in the markets, but that is likely to change.
Will that lead to another big bubble run as many expect or a market dump that many fear?
A clue to the ultimate answer of what will happen this fall will be in how the popular fad tech stocks respond to earnings this month.
Last week MU reported earnings that "beat" expectations and gapped up on Friday to only dump after the opening.
So it sold the news.
If more stocks do this when earnings season heats up this month that will be a sign that the market rally is over.
I think we are in a dangerous situation, because we saw what appear to be parabolic tops in many of the popular stocks in May and now they are weakening.
In effect these stocks moved up with Bitcoin and I talked about this hidden Bitcoin and NVDA connection in a video I did a few weeks ago.
At the same time the 50-day moving average has acted as support for the markets since November and last week the Nasday closed below that level.
Now this AM it is gapping up in a thin volume holiday session so what will be key is what happens after July 4.
But look at this MU chart as an example of what is going on.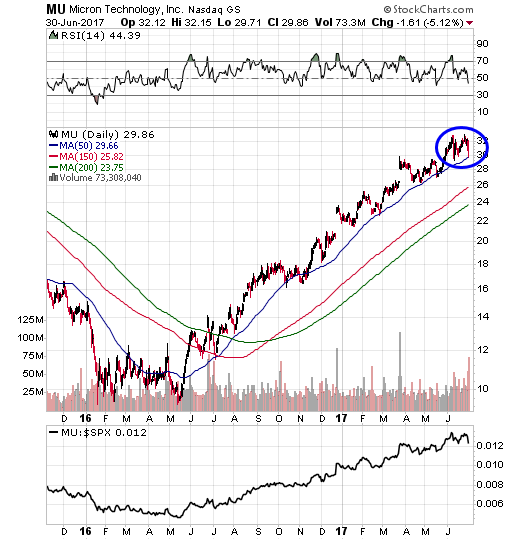 MU went from basically $10 a share to over $30 in a year.
That's a huge move and bulls seem to expect that it will go to $60.
They may not know they expect that, but that is what they need to happen for the financial markets to repeat their performance of the past 15 months with leading stocks.
That stock just sold earnings though and is testing it's 50-day moving average.
When popular stocks sell earnings news that's a sign that they are topping.
So watch to see if this MU price action in response to earnings is just a one-off event or something that is going spread to other popular stocks.
If it does that will be a sign that a stock market drop is going to come this Fall.
As I mentioned last week making money is NOT about predicting the future, but knowing the signs of when technical analysis trend changes occur and than either adapting to that reality by making changes in your account or taking advantagoe if by putting money to use betting on the new emerging trend.
This month could turn into a key stock market turning point.
If this is the first time you have come to this website then you need to get on my action update list by clicking here.
Grab This Free Report: My Top Options Trading Setup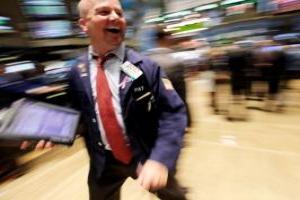 This free special WSW report is devoted to my top options trading setup. I do this one simple trade at least once a month.
Grab it and get along with it our future stock market action updates. Do not think about buying any other stocks or options before you read this report. To get this report click here