Stephen Kinzer - Regime Change: Roots of the Imperial Temptation - JFK and the National Security State (06/29/2017)
By

wsw staff

on Thu, 06/29/2017 - 07:13
The Future of Freedom Foundation was pleased to host one of the most fascinating, important, and relevant conferences in it's 27-year history.
Entitled "The National Security State and JFK," the conference was held on Saturday, June 3, 2017, at the Dulles Airport Marriott in Northern Virginia.
The entire series of videos for this conference can be found here.
Stephen Kinzer is a former New York Times reporter and is currently a world affair columnist for the Boston Globe. Having taught at both Northwestern University and Boston University, he also currently a senior fellow in international and public affairs at the Watson Institute for International and Public Affairs at Brown University.
A longtime critic of America's interventionist foreign policy, Kinzer's books include Bitter Fruit: The Story of the American Coup in Guatemala; All the Shah's Men: An American Coup and the Roots of Middle East Terror; Overthrow: America's Century of Regime Change from Hawaii to Iraq; The Brothers: John Foster Dulles, Allen Dulles and Their Secret World War; and, most recently, The True Flag: Theodore Roosevelt, Mark Twain, and the Birth of American Empire.
Grab This Free Report: My Top Options Trading Setup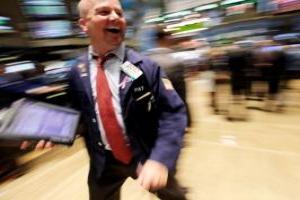 This free special WSW report is devoted to my top options trading setup. I do this one simple trade at least once a month.
Grab it and get along with it our future stock market action updates. Do not think about buying any other stocks or options before you read this report. To get this report click here