When Will the Nasdaq Rally End? - Mike Swanson (06/27/2017)
By

Mike Swanson

on Tue, 06/27/2017 - 07:48
The stock market has been rallying this year without any pullback.
It makes it seem like it will neer drop again and makes it seem safe and makes it so no one can tell when it will fall again.
But it will end one day and technical analysis can help us spot that moment.
Like this video, subscribe to the Youtube, and leave your thoughts on the markets by going to the video view page. Simply go here.
If you are new to this website then get on my free email list for action updates by clicking here.
Grab This Free Report: Our Top Mining Stock Pick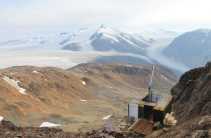 This free special WSW report is devoted to IDM Mining and why it is currently our top mining stock pick.
Grab it and get our next gold price entry point. Do not think about buying any other gold stocks before you read this report. To get this report click here