TODAY THE GDXJ REBALANCING MESS ENDS, BUT JNUG WOES WILL NEVER END - Mike Swanson (06/16/2017)
By

Mike Swanson

on Fri, 06/16/2017 - 08:56
Today something big is happening.
All of the rebalancing woes that have inflicted GDXJ gold stocks ETF for the past few weeks are finally coming to an end.
I have talked about this before, but to make a long story short GDXJ has a structural flaw in it that has caused people to dump and even short sell many of the small stocks that are inside of it ahead of today's rebalancing day.
To get the full details read this Toronto Globe and Mail story:
ETF rebalancing a bumpy ride for junior gold miners - Toronto Globe and Mail
The fact that the rebalancing happens today will take a cloud of selling OFF of many of these small stocks inside of GDXJ.
However, this DOES NOT mean that the JNUG woes are going to come to an end too, because they will not.
JNUG is a 3X ETF that is designed to move up at 3X the rate GDXJ does.
It is one of the most popular ETF's to try to play.
At the same time DUST is a 3X bear ETF that is made to go up when GDXJ goes down.
The problem is that both of these ETF's are DOWN over 95% from where they were a few years ago, because they also have an ETF decay factor that makes their value disintegrate over time.
This makes them totally toxic to people who hold on to them over time.
And this brutal reality is not going to end today even though the GDXJ rebalancing mess is ending today.
If I owned one of these ETF's I would dump it immediately.
If I had losses on them I would liquidate and move that money into REAL individual mining stocks or simply hold the cash for a better trade.
These ETF's are toxic garbage.
And the same goes for the 3X ETF's that track the Nasdaq and all 3X ETF's for that matter!
As for gold Ike Iossif told me something really key about gold years ago and that is that it tends to zig before it zags!
Meaning it often makes a fake-out move before a real meaningful move.
Now something huge happened after the Fed meeting with the bond markets that you need to know about.
I talk about it in this video update for you:
Grab This Free Report: My Top Options Trading Setup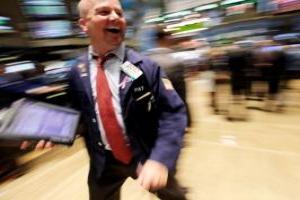 This free special WSW report is devoted to my top options trading setup. I do this one simple trade at least once a month.
Grab it and get along with it our future stock market action updates. Do not think about buying any other stocks or options before you read this report. To get this report click here