I Am Speaking at JFK and the National Security State Event - Mike Swanson (06/01/2017)
By

Mike Swanson

on Thu, 06/01/2017 - 08:33
The financial markets aren't my only interest. As you know I wrote a book titled The War State detailing the early history and origins of today's American empire.
I will speaking at an event on this topic at the Dulles airport Marriott this Saturday. Details below.
Look at the impressive line up of speakers below.
I also talked about this event Tuesday night on the Ochelli Effect.
You can also listen to this as an MP3 file by clicking here.
The event: JFK and the National Security State
Speakers
Schedule

8:00 a.m. – Registration

8:45 a.m. – Welcome

9:00 a.m. – Jeffrey Sachs

9:45 a.m. – Michael Glennon

10:30 a.m. – Stephen Kinzer

11:15 a.m. – Douglas Horne

12:00 p.m. – Lunch

12:45 p.m. – Michael Swanson

1:30 p.m. – Peter Janney

2:15 p.m. – Break

2:30 p.m. – Jefferson Morley

3:15 p.m. – Ron Paul

4:00 p.m. – Appetizer Break

4:30 p.m. – Jacob Hornberger

5:15 p.m. – Oliver Stone & James DiEugenio

6:15 – End
More details and register here.
Title of my talk - The Purpose of the National Security State... will be about NSC 68 to today.....
45 minutes...
Multiple themes thinking about....can't get to it all....
Something new:
August of 1954 - Project Control - DOD History document -> Not fighting WWII 1/2 but WWIII to win.... . Air War College and CIA... - "control by air and other means." First pushed gy General Thomas White USAF...... and it begins as an answer to a problem USAF Nathan Twining was bothered with!...why is our role diminished! Answer let's play the biggest role in world history!
Colonel RAYmond Sleeper
Col. Sleeper, of Herndon, was born in Laconia, N.H. He graduated from the U.S. Military Academy at West Point in 1940. During World War II, he was a bomber pilot in the Pacific.

After the war, he received a master's degree in social psychology at Harvard, attended the Air War College, then served on its faculty. Later, he served in Texas, Hawaii and at Andrews Air Force Base, where he specialized in the acquisition and analysis of foreign technology.

On retiring from the Air Force, Col. Sleeper settled in the Washington area. While living in the area, he taught cybernetics at the Space Institute of the University of Tennessee and lectured at the Freedom Study Center in Boston, Va. He also helped establish the Air Victory Museum in Medford, N.J.
A Lexicon of Marxist-Leninist Semantics
Amazon review:
"I bought this book as a junior NCO at Templehof Central Airport, West Berlin in the 80's. The defintions are the very words of Marxist leaders and luminaries of various sorts. These same things could be heard, in various forms, ad nauseum on East German television and radio. Col. Sleeper compiled a thorough list of communist buzzwords and phrases and what they actually mean, a one-stop shop of sorts. It's also useful for decoding some of the stuff spoken by our own political leaders, who themselves may not be aware of where what they're saying actually came from. It's an excellent reference text; as accurate and relevant today as when it was compiled."
Admiral Radford pushes to WH.
Completion overlaps with August China study....culminating in December rejection....
Grab This Free Report: My Top Options Trading Setup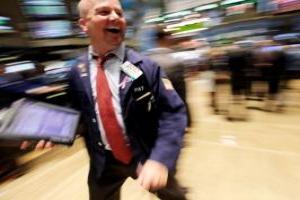 This free special WSW report is devoted to my top options trading setup. I do this one simple trade at least once a month.
Grab it and get along with it our future stock market action updates. Do not think about buying any other stocks or options before you read this report. To get this report click here