Was Manchester Blowback? - Ron Paul Institute (05/25/2017)
By

wsw staff

on Thu, 05/25/2017 - 08:09
Western intervention in Libya opened the country up to radical Islamist gangs which had been suppressed under Gaddafi. Just as Gaddafi warned. Same in Syria, where western destabilization efforts have led to an al-Qaeda and ISIS presence that was not there before the west had decided on "regime change" for the secular Assad. Who benefitted from the rise of these radical groups? People like the Manchester suicide bomber, who travelled to both countries for training and radicalization. Western interventionist foreign policy has contributed to the Manchester bombing, a classic "blowback" action. The bomber is guilty, but so are those who endorsed the policies creating conditions for people like him to flourish. Tune in to today's Liberty Report:
---
Copyright © 2017 by RonPaul Institute. Article originally posted here.
Grab This Free Report: My Top Options Trading Setup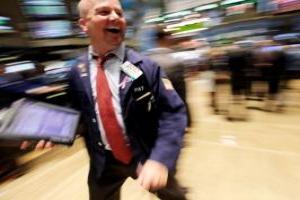 This free special WSW report is devoted to my top options trading setup. I do this one simple trade at least once a month.
Grab it and get along with it our future stock market action updates. Do not think about buying any other stocks or options before you read this report. To get this report click here