What Is The Purpose of Doing Deals With Saudi Arabia After 9/11? -Mike Swanson (05/24/2017)
By

Mike Swanson

on Wed, 05/24/2017 - 07:51
I was live on the Ochelli Effect Tuesday night at 8:00 PM EST on American Freedom Radio last night. To listen to the MP3 recording go here.
My notes pre-show....
A lot of things going on in the world and a lot of things on my mind. Might not be able to get to everything, but here they are.
Trump a year ago....blamed Saudi Arabia for 9/11
Comments from Youtube viewers a year ago:
"I really hope they don't silence Donald Trump. I think Trump right now is essentially untouchable because it would be much too obvious and suspicious if Trump was silenced or killed. It would anger the American public so much if something where to happen to Trump that the public will openly defy the federal government and demand investigations or else face a public revolt."
"He has now put his life in great danger, you can bet those responsible are crapping in there shorts right now.!!! Those who have read the report have all said that it is NOT a matter of National security, its the powers that be who want to keep the truth hidden. You can bet your last dollar that The Bush family will be in the center of it all...."
"I heard a very distinct fear and hesitation in his voice when he said that. His voice became shaky when he said "you will find out who really knocked down the world trade center". Probably knows this can get him killed but did it anyway. That is bravery. Being scared to death but saddling up anyway."
Trump's trip to Saudi Arabia....Funny image of Trump, Sisi, and Saudi King with globe...
I watched it - what that room is about...
The handouts before the speech...
The Saudi propaganda ads.......this is the greatest moment ever....two very royal families!
Trump boasts of $3 trillion in created wealth....and supports this...
The Saudi game plan = be the regional boss of the "Arab world" and turn itself into a financial center of the world... IPO Aramco... now IPO it's defense sector....
There are 1,200 billionaires in the US.
And 800 more across the world.
You gotta keep that money in the families and tell the little people you are king!
A quick ad:
Presented for the Davos elites AKA agents of the other billionaires:
And one of the biggest investors in Saudi Arabia he might not be a billionaire but have manages a few billion back in 2012:
Saudi hope for $60 oil...see $30 as floor...
Saudis gave the U.S. $360b in deals. Now they want Trump to rescind 9/11 lawsuit law - McClatchy
A war with Iran?
Iran deal - the Senate Arms Services hearing today and Senator Lindsay Graham questions DIA General on Iran...Pakistan....and Bitcoin (sums up the purpose of the national security state)....
What are the goals of Pakistan.... DIA heads tells us.....
Then what are we doing there?
Did Saudi Arabia win the war on terror?
What is the war on terror?
Killing the endless hordes?
"The U.S. "war on terror" has always been a bait-and-switch scam on the American people, with Washington putting the desires of its Mideast allies ahead of defeating Al Qaeda and ISIS, Gareth Porter reports for Middle East Eye."
The Bait-and-Switch 'War on Terror' - Gareth Porter
Why?
Media... we know what we know - which is more than most - but everything - and everyone thinks they know it all!
What I have learned following the news cycle since November... who leads it....
Truth tellers and diggers....
Mainstream media fading - but what it has that no one else has...
The perpsectives of others and historians...
Victory in Vietnam: The Official History of the People's Army of Vietnam, 1954-1975 (Modern War Studies)
The mistakes of culture and arrogance...or geopolitics?
The Vietnam realities I never knew....probably next time....
1972.....1961....
Grab This Free Report: My Top Options Trading Setup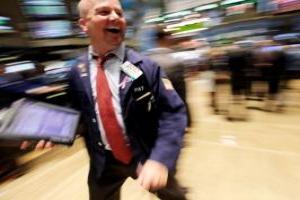 This free special WSW report is devoted to my top options trading setup. I do this one simple trade at least once a month.
Grab it and get along with it our future stock market action updates. Do not think about buying any other stocks or options before you read this report. To get this report click here