Is Al Gore Cashing Out Ahead of a Stock Drop? Ochelli Effect Show - Mike Swanson (05/04/2017)
By

Mike Swanson

on Wed, 05/03/2017 - 16:34
I was on the Ochelli Effect tonight live at 8PM EST Tuesday on www.americanfreedomradio.com. After I was on JP Sottile of newsvandal.com talked about the Trump presidency - and how Trump is operating when the government is so gigantic and the person of the President is diminished in a monster executive branch.
To listen to this as an MP3 download click here.
Notes and references for show:
Nasdaq 6000′s 'Fast Five' a Sign of an Aging Market.
Apple Inc., Facebook, Amazon.com Inc., Microsoft and Google's parent Alphabet have accounted for 40% of the index's gains this year, according to data from Birinyi Associates.
CNBC focus on these stocks now....before Trump....
Why this matters...market structure....
Late inning...
But insider sells heavy....for example Apple: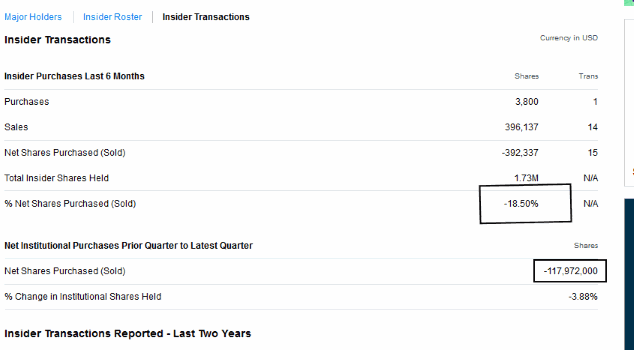 Al Gore is a director on February 21st he cashed out for $29 million...
February 1st sold 9 million....
he dumped half his holdings...
Al Gore is Chairman of a multi-billion dollar hedge fund:
https://en.wikipedia.org/wiki/Generation_Investment_Management
See his sales here.
Trump rally stocks fading... XLF, GS etc....
Where does the buying come from?
Record inflows into ETF's first quarter....
Importance of sharebuybacks....
And now buybacks vanish....
One of the biggest pillars of the stock bull market is crumbling - BusinessInsider.
Those buybacks have been a win-win for corporations who want to push their stock higher while also signaling to the market that they see shares as undervalued. It's a tactic that can generate returns during lean times, like the S&P 500's five-quarter earnings slump, a period that saw the index still grind out a 1.5% gain.

....

Executed buybacks have dropped 20% in 2017 compared to the same period a year ago, while authorizations for new programs are occurring at the slowest pace in five years, data compiled by Goldman Sachs show.

One reason buybacks have fallen out of favor is that shares have simply gotten too expensive. The median stock in the S&P 500 currently trades at the 98th percentile of historical valuation across multiple metrics, according to Goldman data.

....

The firm still forecasts that buybacks will mount a comeback of sorts to climb a modest 2% in 2017, but that's a far cry from previous estimates calling for 30% year-over-year growth.

One remaining wildcard for the future of buyback activity is the repatriation tax holiday that's been proposed by President Donald Trump. The logic goes that if large multi-national companies are permitted to bring profits back into the US from overseas at a low one-time rate, there would be a massive influx of cash. That money could then, in turn, be used to buy back shares.
So now future of stock market is dependent on Trump action despite current "fast five" hype...
This is what will cause the next stock market drop...combined with high valuations, poor economic growth, high debts etc....
August ticking....
A look back...
Claims of Steve Bannon on reasons for crash of 2008:
Why this is garbage and why Niel Cavuto is a....
Political partisanship does not explain market moves.
Bush did not cause crash of 2008.... but he was part of what Bannon cries about....Fannie Mae deep six.
Bannon is talking about a MERE symptom and fixing it into a political partisan hack attack.
But really Big Short good movie - shows more of the reality, but it can't explain everything...
market structure - nothing has changed:
1)Importance of quarterly earnings report
2)Insiders make money from stock sales not salaries
3)Money managers/hedge fund managers judged by quarterly performance
Generates a short-term view... "Dance while the party is going..." -> go in debt to boost stocks via buybacks...
The party:
1)Low rates
2)QE
3)Low rates
4)Trump tax help? who believes in it now....
The problem new bubble in junk bonds and stocks... (not real estate so more like 2000 for now)....
The Fed hope just raise rates slow enough that it won't matter and you can lower them years from now and everything will be ok...
Same hope as 2007 and 2000....
Clock ticks...
It stopped last August...but came back in November... will it stop for good now?
Grab This Free Report: My Top Options Trading Setup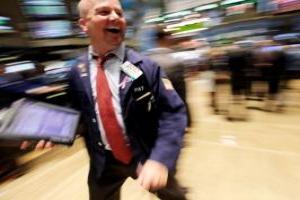 This free special WSW report is devoted to my top options trading setup. I do this one simple trade at least once a month.
Grab it and get along with it our future stock market action updates. Do not think about buying any other stocks or options before you read this report. To get this report click here