Watch Health Care Bill Today and Buy Mining Stocks That Pop - Mike Swanson (03/23/2017)
By

Mike Swanson

on Thu, 03/23/2017 - 09:00
Yes this after being closed now for over six months I'm opening up my Total Gold Trading Program for you this week:

http://www.wallstreetwindow.com/beta/goldstocks.htm
Well, today Congress is scheduled to vote on the health care bill.
Betting websites have the odds at 27% this AM that it will pass, but the odds were higher last night so momentum is that it won't.
Maybe something will change.
Trump admin said this week that if it doesn't pass Trump is "going to move on" and forget about health care.
So this is a take it or leave it deal for Trump.
The problem though is that big tax cuts and infrastructure spending are dependent on getting a health care deal done so that Congress will know what budget they got to work within.
So if health care doesn't happen Trump's agenda is in big doubt.
This of course, all has people worried that Trump rally is over.
I was short the stock market betting against it going into election day. The day after election I closed those positions and went long and that week bought banks, transportation, and infrastructure stocks, but sold a few weeks ago almost all of the things I bought then.
I notified my Power Investor private members about my Trump buys in November and my sells a few weeks ago.
I really do not make my trading decisions based on news items and am not going to really do anything in response to what may happen to the health care bill today or how the market will react.
I see a trend pattern emerging in the market that is going to still take a few more weeks to play out and will just see today's market action as one simple day in that pattern.
What happens today doesn't matter in regards to those trends.
I'll be talking about that in this weekend's private Power Investor update.
In reality there are going to people who will sell in disgust over Trump if the bill doesn't pass.
They'll think he is a fake President.
But there are many who really like Trump and will not sell and do believe he is going to make things happen and has secret plans to do so.
In the end it's best NOT to make decisions with your investments based on your opinions on Donald Trump or daily news items, but match them with the big trends of the markets.
And mining stocks are an opportunity.
Last year they started a new bull market, but have been in a sideways buying consolidation pattern now this year.
Some gold stock miners are popping though.
Silver miner Silver Wheaton went up over 7% yesterday!
It announced good earnings and that it was boosting its dividend.
For disclosure purposes I need to tell you that I own it.
I also own junior mining stocks such as IDM Mining, which I bought a year ago.
I made a post about it on Monday:
http://wallstreetwindow.com/node/13242
I also opened up my Total Gold Trading Program for you to get in and take advantage of gold stocks and my future plays.
You'll also get my weekend market trend PDF report.
To grab it go here:

http://www.wallstreetwindow.com/beta/goldstocks.htm
-Mike
Grab This Free Report: My Top Options Trading Setup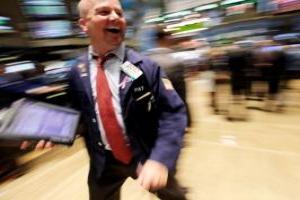 This free special WSW report is devoted to my top options trading setup. I do this one simple trade at least once a month.
Grab it and get along with it our future stock market action updates. Do not think about buying any other stocks or options before you read this report. To get this report click here