Wall St. is misreading Trump - David Stockman (03/07/2017)
By

wsw staff

on Tue, 03/07/2017 - 06:40
"Wall Street is totally misreading Washington," Stockman told CNBC in a recent interview. "It's pricing in a fantasy about a Trump stimulus that simply isn't going to happen. There will be no tax cut, there will be no 15 or 20 dollar a share reduction in the corporate rate."
Grab This Free Report: Our Top Mining Stock Pick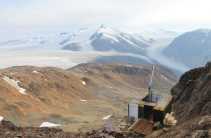 This free special WSW report is devoted to IDM Mining and why it is currently our top mining stock pick.
Grab it and get our next gold price entry point. Do not think about buying any other gold stocks before you read this report. To get this report click here