Donald Trump Is Making This Stock Go Up Like Crazy - Mike Swanson (02/14/2017)
By

Mike Swanson

on Tue, 02/14/2017 - 09:01
I want to show you something.
Gold stocks have been soaring again this year to become the top sector of the financials markets while the DOW has gone through 20,000.
However, there is one individual stock that is going up like crazy thanks to Donald Trump.
Take a look at this chart.
This is the chart for Corrections Corporation of America.
There have been scandals though in some of the prisons.
In 2011 there was a "kids for cash" scandal in which a judge was getting some extra money for putting kids in private prisons for just one example.
There is big money in this.
The war on drugs makes private prisons fortunes.
But in the Fall the Obama justice department announced that it was going to stop using private prisons for federal prisoners.
So the stock crashed.
But then Trump won and the private prison industry took it to heart that Trump's justice department would throw away that Obama order.
And then once Trump got in office he pledged to crack down on immigrations and drug dealers and criminals in general.
And so the prison industry is getting ready to expand in the coming years to fill up with more and more people.
Few stocks have gone up as much as CXW thanks to Trump.
I know Trump's immigration executive order has been suspended by a federal court, but look for him to bring a new one out that will pass muster.
That suspension did not stop the rise in CXW one bit.
And once Trump cracks down on immigrants he will then turn to cracking down on more criminals in general.
He is going to fill the prison system up so much that they will have to build more and more private prisons.
Donald Trump loves the drug war.
And so people are making CXW go up!
Now I'm not interested in buying it.
I just wanted to show you what is happening.
There are better ways to make money in the market than to bet on prisons.
If this is the first time you have come to this website then get on my action update list by clicking here.
Grab This Free Report: My Top Options Trading Setup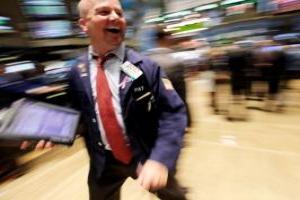 This free special WSW report is devoted to my top options trading setup. I do this one simple trade at least once a month.
Grab it and get along with it our future stock market action updates. Do not think about buying any other stocks or options before you read this report. To get this report click here