Sen. Jeff Sessions: Libertarian Or Authoritarian? - Daniel McAdams (01/11/2017)
By

wsw staff

on Wed, 01/11/2017 - 08:51
Tomorrow the Senate Judiciary Committee takes up Donald Trump's nomination of Sen. Jeff Sessions (R-AL) to be his Attorney General. Sessions is billed as a "Constitutional conservative" but how is his record on civil liberties? The drug war? Whistleblowers? We hold a pre-hearing hearing in today's Liberty Report:
---
Copyright © 2017 by RonPaul Institute.
Originally posted here.
Grab This Free Report: Our Top Donald Trump Stock To Trade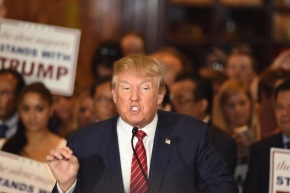 This free special WSW report is devoted to the emergence of new stock market sector leadership following the election of Donald Trump. It includes our latest stock pick to benefit from Trump's programs. Do not think about buying any other stocks before you read this report. To get this report click here