Lew Rockwell: Time to End the War on Drugs - Future of Freedom Foundation (01/10/2017)
By

wsw staff

on Tue, 01/10/2017 - 09:07
Watch Lew Rockwell present his perspectives on why America needs to end the war on drugs. This presentation is part of FFF's Drug War Video Project, whose aim is to accelerate the end of this immoral and destructive government program.
For more from the Future of Freedom Foundation go to www.fff.org.
Grab This Free Report: Our Top Mining Stock Pick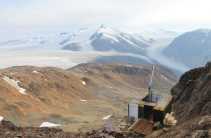 This free special WSW report is devoted to IDM Mining and why it is currently our top mining stock pick.
Grab it and get our next gold price entry point. Do not think about buying any other gold stocks before you read this report. To get this report click here