Hedge Fund Titan Ray Dalio Issues Report on Donald Trump's Impact on the Stock Market/Economy - Mike Swanson (12/21/2016)
By

Mike Swanson

on Wed, 12/21/2016 - 08:35
Hedge fund billionaire titan Ray Dalio has issued a complete report on the Trump election and how he expects it to impact the financial markets and the economy.
Yes he expects that Trump will create economic growth and policies that will boost many sectors of the economy while others will simply dump to the shock of many!
He doesn't say what the bad sectors are going to be, but if you are paying attention to the markets and my writings you pretty much know what stock sector fads are fading now in regards to technical analysis charts and are poised to collapse hard next year.
This report is well worth reading and you can find it here.
Some key quotes:
...it is increasingly obvious that we are about to experience a profound, president-led ideological shift that will have a big impact on both the US and the world. This will not just be a shift in government policy, but also a shift in how government policy is pursued. Trump is a deal maker who negotiates hard, and doesn't mind getting banged around or banging others around. Similarly, the people he chose are bold and hell-bent on playing hardball to make big changes happen in economics and in foreign policy (as well as other areas such as education, environmental policies, etc.). They also have different temperaments and different views that will have to be resolved...

.... if you haven't read Ayn Rand lately, I suggest that you do as her books pretty well capture the mindset. This new administration hates weak, unproductive, socialist people and policies, and it admires strong, can-do, profit makers. It wants to, and probably will, shift the environment from one that makes profit makers villains with limited power to one that makes them heroes with significant power....

... Regarding igniting animal spirits, if this administration can spark a virtuous cycle in which people can make money, the move out of cash (that pays them virtually nothing) to risk-on investments could be huge. Regarding attracting capital, Trump's policies can also have a big impact because businessmen and investors move very quickly away from inhospitable environments to hospitable environments. Remember how quickly money left and came back to places like Spain and Argentina? A pro-business US with its rule of law, political stability, property rights protections, and (soon to be) favorable corporate taxes offers a uniquely attractive environment for those who make money and/or have money. These policies will also have shocking negative impacts on certain sectors....

...Regarding foreign policy, we should expect the Trump administration to be comparably aggressive. Notably, even before assuming the presidency, Trump is questioning the one-China policy which is a shocking move. Policies pertaining to Iran, Mexico, and most other countries will probably also be aggressive.

The question is whether this administration will be a) aggressive and thoughtful or b) aggressive and reckless....
Full report available here.
If this is the first time you have come to this website then get on our free email action update list by going here.
Grab This Free Report: My Top Options Trading Setup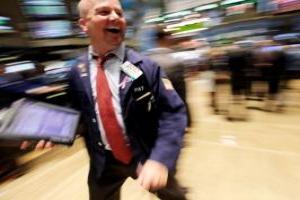 This free special WSW report is devoted to my top options trading setup. I do this one simple trade at least once a month.
Grab it and get along with it our future stock market action updates. Do not think about buying any other stocks or options before you read this report. To get this report click here