Michael Hudson on the Orwellian Turn in Contemporary Economics - Mike Swanson (12/07/2016)
By

Mike Swanson

on Wed, 12/07/2016 - 08:24
Economist Michael Hudson sits down with Sharmini Peries to talk about the elections and his new book 'J is for Junk Economics' on TheRealNews.com.
The meltdown in 2008 proves that conventional modern economics is a hoax. The "free market" economics etc as we know it promoted on CNBC and by Wall Street economists are manufactured by the elite and having to do with the type of things promoted by classical economists like Adam Smith and even the founding fathers of the United States.
The fact that there has been no real recovery since 2008 proves that the central bank programs not only do not work, but are akin to a scam.
Look at Greece and Europe.
I just finished reading Hudson's book Killing the Host last night. It is one of the best - if not the best - book I have read about the global economy and how it has been ruined by central bank interventions and why.
Grab This Free Report: My Top Options Trading Setup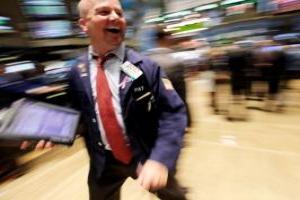 This free special WSW report is devoted to my top options trading setup. I do this one simple trade at least once a month.
Grab it and get along with it our future stock market action updates. Do not think about buying any other stocks or options before you read this report. To get this report click here