Evidence Shows That George Soros Is Involved in Anti-Trump Protests (12/02/2016)
By

wsw staff

on Fri, 12/02/2016 - 08:35
Protesters ripped the USA flags from the Jeep in Portland Oregon. they smashed the windshield and beat with bats and fire extinguishers, a smoke bomb was set off in the jeep before it finally got away.
George Soros, the billionaire globalist is at it again and this time with a clear aim to destabilize the newly-elected Trump regime through protests. Initially, it was just viewed as a rumor that Soros' invisible hand is behind the protests, but the jigsaw puzzle is fitting in quite fast with links and connections emerging.
It is true that Soros has not written a personal check to any anti-Trump protests participants and that isn't likely to happen even in future. However, the involvement of Soros is multi-dimensional with one of his key tentacles being the Open Society Foundations, an organization he founded in 1993, which is at the center of funding organizations and groups purportedly fighting for civil rights.
The groups and organizations Soros backs in any affairs of a nation have a history of massive upheavals not for the better, but worse.
Featured Associated Press Photograph
An article carried in the Business Insider on November 9, featured a photograph done by Associated Press which showed a number of students matching the streets with banners. At the bottom of one of the banners read the words "Text NeverTrump to 877-877". Coincidentally, texting this number generates an automated response welcoming you to UWD with the slogan – let's stop Trump together.
UWD stands for "United We Dream" which is an immigrant advocacy organization being supported financially through Soros' Open Society Foundations.
The Craigslist Job Posting Ads
Just a day after the US Presidential elections, an ad was put on Craigslist specifically targeting Seattle area entitled "Fight the Trump Agenda! We're hiring Full-Time Organizers 15/hr!" This ad was asking for motivated individuals to occupy a number of positions which at the time of posting were not detailed enough.
The organization responsible for the posting of this ad was Washington CAN, one of the oldest and presumably the largest grassroots non-profit organizations. This organization is also one of those funded by Open Society Foundations. In 2010 through a press release by the Open Society Foundations, Washington Community Action Network (CAN) was listed among the grant recipients.
Similar Craigslist job ads were put up on November 11 by the same organization targeting Washington area and by another organization known as Clean Water Action which receives direct funding from American Votes, a Soros' organization.
MoveOn.org Press Release
MoveOn.org is an activist organization that is backed by George Soros and said to be at the center of organizing the demonstrations under the cover of fighting racism, Islamophobia, misogyny, and xenophobia.
Through its press release, the organization which asked Americans to turn up in large numbers as a solidarity move precipitated the creation of more than 200 gatherings nationwide within just 2 hours of its release. Staffs at MoveOn.org also wrote separate messages to members reemphasizing the need for the anti-Trump protests.
$10 Million Donation for Anti-Hate Crime Campaigns
George Soros who happens to be an immigrant and holocaust survivor seems to be distressed by the developments in hate crimes across the United States. As reported in the New York Times, he has decided to put a $10 million donation towards the fight against hate crimes.
While this may look an appealing gesture, $5 million of this money is going to funding civil rights organizations and community groups involved in pushing back the "dark forces" of hate crime. Soros himself has linked this violence to Donald Trump presidential campaign which simply means he is funding anti-Trump protests.
Grab This Free Report: My Top Options Trading Setup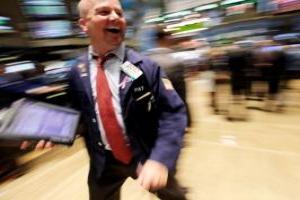 This free special WSW report is devoted to my top options trading setup. I do this one simple trade at least once a month.
Grab it and get along with it our future stock market action updates. Do not think about buying any other stocks or options before you read this report. To get this report click here