The Political/Financial Post-Trump Reality interview on The Ochelli Effect - Mike Swanson (11/25/2016)
By

Mike Swanson

on Fri, 11/25/2016 - 08:41
On Wednesday night I did an extensive two hour interview on The Ochelli Effect show about the new post Donald Trump reality we are witnessing.
We discussed what it means for politics in the United States, the economy, and the financial markets.
Does Trump mean real change is coming or was his campaign just a meaningless reality show?
To listen to this interview click here
Grab This Free Report: Our Top Donald Trump Stock To Trade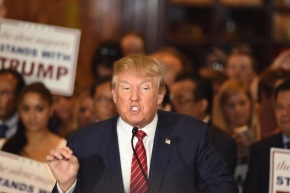 This free special WSW report is devoted to the emergence of new stock market sector leadership following the election of Donald Trump. It includes our latest stock pick to benefit from Trump's programs. Do not think about buying any other stocks before you read this report. To get this report click here