What Stocks Might Do Best Under Trump? - Mike Swanson (11/11/2016)
By

Mike Swanson

on Fri, 11/11/2016 - 07:58
In this interview on the Jim Goddard show I discuss what stocks will do best under Trump.
Everyone underestimated Trump and I underestimated Trump.
But I believe many are still underestimating him.
On Tuesday I closed out all of my short positions I had in ETF's and bought a few sector ETF's that I believe are going to benefit from Trump.
I also bought a short ETF targeting something new for me.
Power Investors are notified of these moves when they happen.
With gold it got hit yesterday, but gold and gold mining stocks started a new bull market this year.
The first leg of that bull market ended in August and we are now in a drawn out correction/consolidation phase.
That is where it was going into this week and Trump and where things still stand now.
I think Trump will be positive for some sectors and stocks, but that the past popular fad stocks so many love to chase and trade will lag and lag badly the average now.
We are entering a new macro environment much different for the past 16 years with Trump and I'll be devoting a series of special issues for private Power Investor members explaining this and investing in it.
Everything is changing now and it is our job to understand and adapt to that as quickly as possible. Watching Trump's selection of his cabinet and advisors is going to be critical.
I posted an interview talking about behind the scenes changes that are going to happen with Trump and how his plans are likely to finally create economic growth for at least a period of time.
Watch it here.
I also did an interview with Stephen Caweizell of TheTradersPlan.com about a series of interviews he did with thirteen top traders on what it takes to make a successful trading plan. I was one of those interviewed. This is an interesting talk I had with him.
To listen go here.
If you are new to this website then you need to get on my free email update list. To do that click here.
Grab This Free Report: My Top Options Trading Setup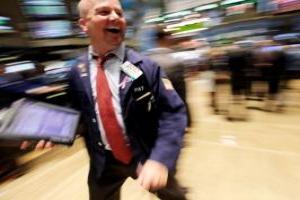 This free special WSW report is devoted to my top options trading setup. I do this one simple trade at least once a month.
Grab it and get along with it our future stock market action updates. Do not think about buying any other stocks or options before you read this report. To get this report click here