Final Campaign Pitch Made by Donald Trump In New Ad - Mike Swanson (11/05/2016)
By

Mike Swanson

on Sat, 11/05/2016 - 11:49
Last night Donald Trump released a final campaign video titled Donald Trump's Argument for America. In the final days of the campaign Clinton has no argument for America.
Her campaign now consists of only a message of fear and exaggeration. She says with no evidence that Putin is funding Trump and making him a "Puppet."
She says you must fear Putin, because she wants everyone to be scared so that they will need her to protect them. She says she will escalate wars in the Middle East not against ISIS or terrorists, but against Assad who is fighting them in a "no-fly zone" operation that will start with a mass bombing of Syria that may mean the death of Russians based there and lead to a global crisis.
Why?
A Wikileaks transcript of one of her Goldman Sachs speeches shows that she told them in private that such an operation would be dangerous and could simply strengthen ISIS.
So we do not know why she wants to do this now, because she has made no argument at all that it will do anything to increase the security of the United States or the American people.
It only seems like a game she wants to play. When news that the FBI is probing classified emails she sent to her assistant breaks she smears the FBI director and has campaign surrogates get on TV and say that he is aligned with Putin. If she will use fear tactics to win power she will use them to maintain it.
She promises to hike taxes and eliminate long-term capital gains for the majority of people in the stock market and claims that will create economic growth by erecting barriers to anyone who tries to build wealth.
Her husband passed NAFTA that destroyed jobs throughout much of the nation and she promises to her donors to pass the TPP trade deal that even Democrats like Bernie Sanders said will be a disaster.
There is no denying that she works for her donors very hard and that Trump has his flaws, but Clinton has no argument for America. In fact her policies are a danger to America and promise to only damage the American economy even further. She is counting on voters staying home in order to win.
If you have come to this website for the first time get on my free email list for commentary on the stock market, investing, and the future of the country by clicking here.
Grab This Free Report: My Top Options Trading Setup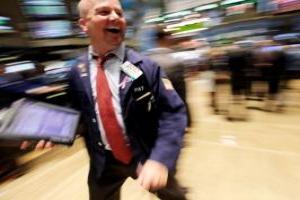 This free special WSW report is devoted to my top options trading setup. I do this one simple trade at least once a month.
Grab it and get along with it our future stock market action updates. Do not think about buying any other stocks or options before you read this report. To get this report click here