The Presidential Election and the American Global Empire - Mike Swanson (11/04/2016)
By

Mike Swanson

on Fri, 11/04/2016 - 05:39
Journalist John Pilger tells Paul Jay of www.therealnews.com that the very real prospect of another World War is not being taken seriously by the American media.
Pilger says that the Clinton campaign is actually the epitome of the iron triangle corruption of Washington DC.
Whoever becomes President will be placed at the top of a permanent and powerful state bureaucracy that itself is beholden to what President Dwight Eisenhower called the military-industrial complex.
Clinton has been a tool of this structure and has become it's face.
Trump is a wild card.
What does it all mean?
Pilger and Jay discuss and debate in the above video.
I gave my views of what the Presidential election means for the US stock market in a post yesterday.
You can read it here.
Grab This Free Report: My Top Options Trading Setup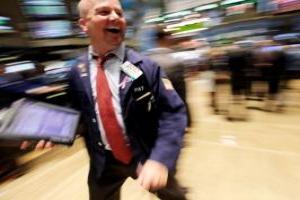 This free special WSW report is devoted to my top options trading setup. I do this one simple trade at least once a month.
Grab it and get along with it our future stock market action updates. Do not think about buying any other stocks or options before you read this report. To get this report click here