Mastering Your Trading Psychology - Mike Swanson (11/02/2016)
By

Mike Swanson

on Wed, 11/02/2016 - 07:35
A few days ago I posted an interview I did with Steven Cawizell of www.thetradersplan.com about my own experiences in the stock market.
It wasn't the typical interview about current market action, technical analysis, or the hottest sector in the market year to date the gold stocks I usually am asked to do, but instead it was about successful trading and investing strategies.
You can listen to it here.
This interview was part of a series of 13 interviews he did with top traders.
He took all of the interviews too and had them transcribed and published in a book titled Expert Trading Systems. It's available on Amazon.com.
I just finished reading it.
One of the best interviews in the book was one of Stanley Teitelbaum, Ph.D., who is a clinical psychologist and financial therapist who consults with clients about self-defeating approaches in stock market investing, and collaborates with wealth managers, financial advisors and their clients to help then optimize financial outcomes.
In the interview he suggests that you can build a personal investment portfolio that outperforms your brokerage accounts IF you overcome your self-defeating investment patterns and follow basic principles based on an awareness and better understanding of common emotional factors that create pitfalls and contribute to wealth destroying roadblocks. Dr. Teitelbaum draws on over three decades of his own experience with both brokerage accounts and personal investing in sharing his ideas.
This is a good interview and well worth taking the time to listen to it.
You can do that by going here.
If you are new to this website then you need to get on my update list to get my next action alert. To do that click here.
Grab This Free Report: My Top Options Trading Setup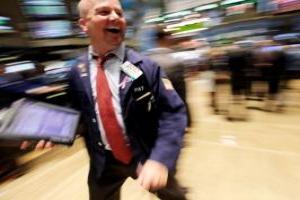 This free special WSW report is devoted to my top options trading setup. I do this one simple trade at least once a month.
Grab it and get along with it our future stock market action updates. Do not think about buying any other stocks or options before you read this report. To get this report click here