There Were Two Minutes of Honesty on CNBC Yesterday - Mike Swanson (10/28/2016)
By

Mike Swanson

on Thu, 10/27/2016 - 20:54
Yesterday as the stock market came to a close CNBC had on as a guest movie director Ron Howard.
They asked him what his biggest money mistake was.
He said it was to give his money to a money manager who sold him on the idea that the stock market would go up forever for him.
In return the anchor girl had a nasty sound in her voice as she expressed disbelief that he could even think such a thing.
He then said his wife has a big hand in the portfolio and "is kinda going to cash."
Michael Santoli who is the CNBC stock market commentary man in the middle is always bullish on the market to the point where he insults people who disagree with him was smart enough to sit there and say nothing to Ron Howard and not be a jerk.
Often CNBC talking heads mock anyone who expresses caution on the stock market as they did to William Fleckenstein a few weeks ago in a totally unprofessional and disgraceful "Fast Money" segment.
In my opinion Ron Howard is right.
Cash reserves are key for making money in this market at this point in time.
I know it makes people angry when I say that.
It does not sell trading services or newsletters and that is why right now I have nothing to sell!
I talked about the need for people to be patient before buying in an interview I just did with Jim Goddard. To listen go here.
This is well worth taking your time to listen to, because it was a totally comprehensive stock market interview I did for Goddard in which I gave my outlook for the markets for the rest of the year.
If you are new to this website to get my next action email alert join my list by clicking here.
Grab This Free Report: My Top Options Trading Setup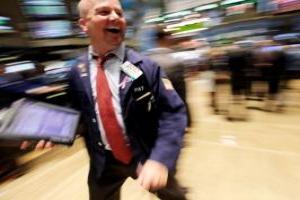 This free special WSW report is devoted to my top options trading setup. I do this one simple trade at least once a month.
Grab it and get along with it our future stock market action updates. Do not think about buying any other stocks or options before you read this report. To get this report click here