What Investors Need to Look For Next on This Week in Money - Mike Swanson (09/18/2016)
By

Mike Swanson

on Sun, 09/18/2016 - 07:23
This is what investors MUST watch out for in the next two weeks in the stock market.
The markets are moving wildly and bulls says its a buy point and bears say things are going to crash.
How can you know for sure who is right?
The market action will tell you.
My remarks start on This Week In Money's segment at the 31:25 mark.
If this is the first time you have come to this website then get on my free email list by going here.
Grab This Free Report: Our Top Mining Stock Pick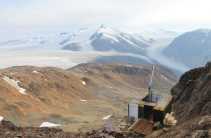 This free special WSW report is devoted to IDM Mining and why it is currently our top mining stock pick.
Grab it and get our next gold price entry point. Do not think about buying any other gold stocks before you read this report. To get this report click here