Ben Bernanke Says No Fed Rate Hikes Coming Anytime Soon - Mike Swanson (08/11/2016)
By

Mike Swanson

on Thu, 08/11/2016 - 07:33
All of the excitement about last week's job numbers as showing some big boom is coming is unwarranted.
Ben Bernanke himself pretty much admitted this on Monday when he wrote a blog post in which he asserted that the Fed is not going to raise interest rates anytime soon and not this year.
He wrote:
Over the past couple of years, FOMC participants have often signaled that they expected repeated increases in the federal funds rate as the economic recovery continued. In fact, the policy rate has been increased only once, in December 2015, and market participants now appear to expect few if any additional rate rises in coming quarters....

......the revisions in FOMC participants' estimates of key parameters suggest that they now see this process playing out over a longer timeframe than they previously thought. In particular, relative to earlier estimates, they see current policy as less accommodative, the labor market as less tight, and inflationary pressures as more limited. Moreover, there may be a greater possibility that running the economy a bit "hot" will lead to better productivity performance over time. The implications of these changes for policy are generally dovish, helping to explain the downward shifts in recent years in the Fed's anticipated trajectory of rates.
In this post Bernanke admits that the Fed has been forced to continually revise its economic predictions for growth down over and over again.
And will likely have to do so again.
Full Bernanke post here.
Of course the logical implication of this is to invest in gold and buy gold mining stocks for gains.
If you are new to this website get on my free email list for actionable updates by going here.
Grab This Free Report: My Top Options Trading Setup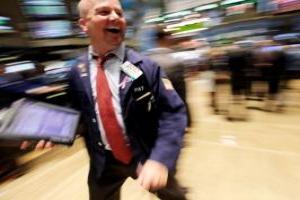 This free special WSW report is devoted to my top options trading setup. I do this one simple trade at least once a month.
Grab it and get along with it our future stock market action updates. Do not think about buying any other stocks or options before you read this report. To get this report click here