The New Project I Am Working On - Mike Swanson (05/25/2016)
By

Mike Swanson

on Wed, 05/25/2016 - 10:35
The stock market gapped up today on Greece news and I have dozens of emails about it already.
I will have more to say about the market in the next few days and do not think people should be chasing and going nuts here. I do not think it's a good idea to watch the market hour by hour and get caught up in the gyrations and news bites.
This is one reason I am not accepting new people right now into my private Power Investor group. People are caught up in the short-term moves right now and I do not think anything meaningful is really happening or something big is lining up to trade. When people want to join they want to make money or do a trade right-off the bat and I just do not think it is a good time right now for new entries.
What you have is people trying to chase a short-term move and I have no interest in catering to those types of people and do not want them in my Power Investor group. This is the psychology dominating people right now and they want instant picks and action when it is not time for that when the market is looking exactly like it did at this time last year in May.
So today I just wanted to tell you that I am working on a new project this week.
A few years ago I wrote a book titled The War State and you can get it on the right sidebar.
It's a history book covering the years following World War II till the end of the Kennedy administration.
What it really does is cover the origins of today's great American empire that has now become a debt empire.
I have setup a website for the book and a Facebook page for it.
So if you are interested in that subject matter you can like the Facebook page by clicking here.
And check out the website www.thewarstate.com.


Grab This Free Report: My Top Options Trading Setup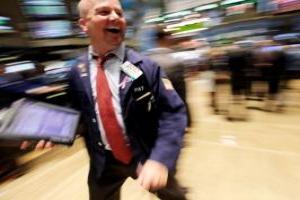 This free special WSW report is devoted to my top options trading setup. I do this one simple trade at least once a month.
Grab it and get along with it our future stock market action updates. Do not think about buying any other stocks or options before you read this report. To get this report click here