Target Stock Crashes To Show Us How Crazed Stock Market Has Become - Mike Swanson (05/18/2016)
By

Mike Swanson

on Wed, 05/18/2016 - 10:01
Target stock is crashing today as the company downgraded its earning's forecast citing "tightening" of consumer belts.
It is simply one of many stocks that have blown up this quarter during this round of earnings reports.
But look at how crazy the chart for TGT is.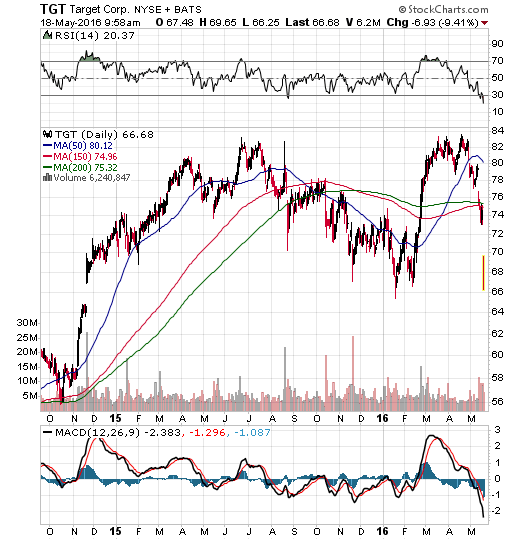 TGT was in a nasty downtrend then suddenly had a big rebound in February. Then it peakes and goes slowly down and crashes today on terrible earnings. So what was the February rebound about? Robot buying? Meanwhile for past six months insiders have dumped 15% of their holdings as small fry stock players chase the crazy moves. Insiders have made millions and millions cashing out ahead of today's stock disaster. And now the small fries sit there holding the bag.
Target also bought back $3 billion shares of stock in the first three months of this year while generating $3.3 billion in revenue.
That's total insanity.
Those buybacks helped elevate the stock so insiders could cash out.
This is the stock market and how crazed it is now and how long-term investor shareholders are getting screwed by corporate management playing stock games.
Grab This Free Report: My Top Options Trading Setup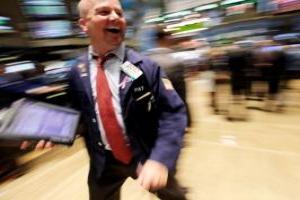 This free special WSW report is devoted to my top options trading setup. I do this one simple trade at least once a month.
Grab it and get along with it our future stock market action updates. Do not think about buying any other stocks or options before you read this report. To get this report click here