President Obama Trapped In A Winless War Not Sure What To Do (03/23/2016)
By

wsw staff

on Wed, 03/23/2016 - 07:57
President Obama does not know what to do in response to the Brussels explosions while talking heads on TV demand action.
From The Washington Post
....the brevity of his remarks and his eagerness to pivot quickly back to his prepared speech also made clear that he was determined to keep the threat posed by the terrorist group in perspective.

The fundamental problem for Obama is that he is convinced, on the basis of his experience in Iraq and Afghanistan, that intensifying the fight against the Islamic State with more American troops, more airstrikes and raids would be counterproductive.

The White House and Pentagon have studied options that would accelerate the timeline for major attacks designed to clear the Islamic State from its main strongholds of Raqqa in Syria and Mosul in Iraq. Such plans could include increasing the number of U.S. combat advisers, pushing them closer to the front lines and loosening combat rules designed to minimize civilian casualties.

But Obama has rejected those options, arguing that if there are no Iraqi or Syrian forces to hold the seized territory and provide humanitarian assistance, the gains will be short-lived, said senior administration officials.

Instead of big military offensives, the president has opted for lower-profile measures such as helping allies of the United States improve intelligence collection and sharing, as the United States did after the 9/11 attacks. Secretary of State John F. Kerry has logged hundreds of hours working with Russians and Iranians to negotiate a fragile and imperfect cessation of hostilities between the Syrian government and U.S.-backed opposition groups.
Full story here.
Grab This Free Report: My Top Options Trading Setup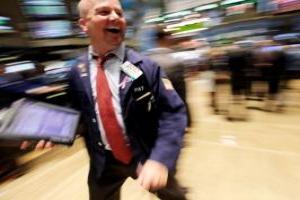 This free special WSW report is devoted to my top options trading setup. I do this one simple trade at least once a month.
Grab it and get along with it our future stock market action updates. Do not think about buying any other stocks or options before you read this report. To get this report click here