Pentagon To Fly Drones Over America To Spy On Citizens (03/10/2016)
By

wsw staff

on Thu, 03/10/2016 - 08:55
Yes the Pentagon is now going to fly drones over the United States to spy on Americans. Normally spying on Americans would be a police function or a function of the FBI and not of the military, but the US is becoming more and more of a military state.
Many Americans will welcome new drones in the sky, because they have been trained to be absolutely terrified by the images on their TV box.
From USA Today:
The report quoted a military law review article that said "the appetite to use them (spy drones) in the domestic environment to collect airborne imagery continues to grow, as does Congressional and media interest in their deployment."

Military units that operate drones told the inspector general they would like more opportunities to fly them on domestic missions if for no other reason than to give pilots more experience to improve their skills, the report said. "Multiple units told us that as forces using the UAS capabilities continue to draw down overseas, opportunities for UAS realistic training and use have decreased," the report said.

A request for all cases between 2006 and 2015 in which civil authorities asked the military for use of spy drones produced a list of "less than twenty events," the report said. The list included requests granted and denied.
Full story here.
Grab This Free Report: My Top Options Trading Setup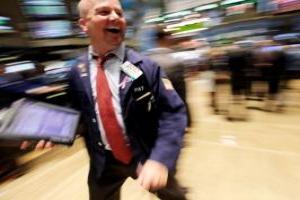 This free special WSW report is devoted to my top options trading setup. I do this one simple trade at least once a month.
Grab it and get along with it our future stock market action updates. Do not think about buying any other stocks or options before you read this report. To get this report click here